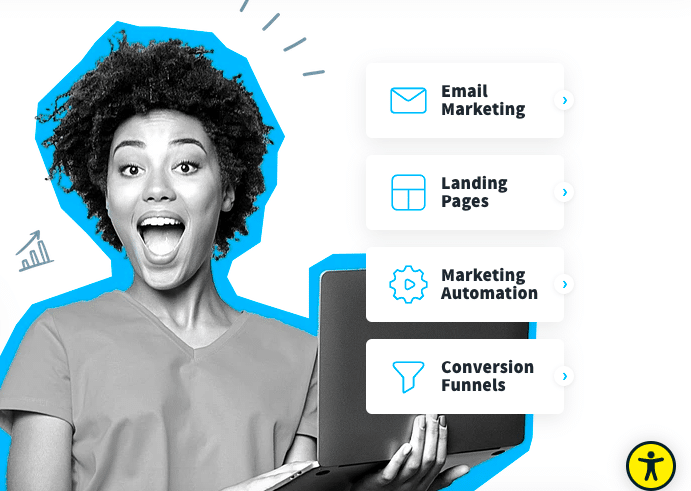 Source: getresponse.com
What is GetResponse?
GetResponse is an inbound marketing tool that is great for lead generation teams to monitor their sales engagement.
Using this tool, you can launch email outreach campaigns, build landing pages, and automate your marketing.
Are you wondering what you can do with this tool?
Here, I'll show you.
These are some of the things you can do with GetResponse:
Engage with your customers with targeted online communication
Expand your audience by finding new clients and building new email lists with lead generation tools
Boost your online sales by marketing your e-commerce business and turning visitors into customers
Share your knowledge by building a community and engaging your followers with your content
GetResponse is designed to help its users get the tools they need to market their businesses and improve their sales.
That means that several types of users are catered for and this tool is not only for marketers.
Here's what GetResponse offers users:
Entrepreneurs can use email marketing, paid ads, and landing pages to boost their marketing efforts.
Large companies can use the dedicated IP addresses, send transactional emails, and access specialized customer support.
Marketing managers can use marketing automation tools, website tracking features, and sales funnels.
GetResponse was designed with these kinds of users in mind. Now, it's time to analyze its features to determine how effective this lead generation tool is.
Let's begin!

Analysis of GetResponse Features
Getting Started
When you sign up for a GetResponse account, you'll find that there are several steps to take before making it official.
You're required to give your physical address, and phone number in order to create your account.
You actually can't access any features before verifying the phone number by using the code that's sent to you.
This process is rather irritating because it wastes valuable time and lead generation tools shouldn't require this much personal information. If a software tool asks for your business website and business email, it makes more sense than this.
With that out of the way, you have even more questions to answer.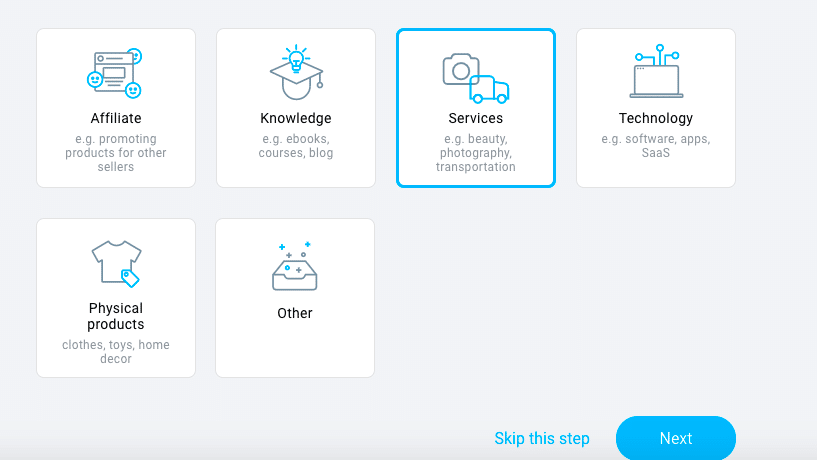 Here, you specify the kinds of goods and services that you offer. You can choose between a few general options to categorize yourself appropriately.
Next, you can specify what you want to focus on first.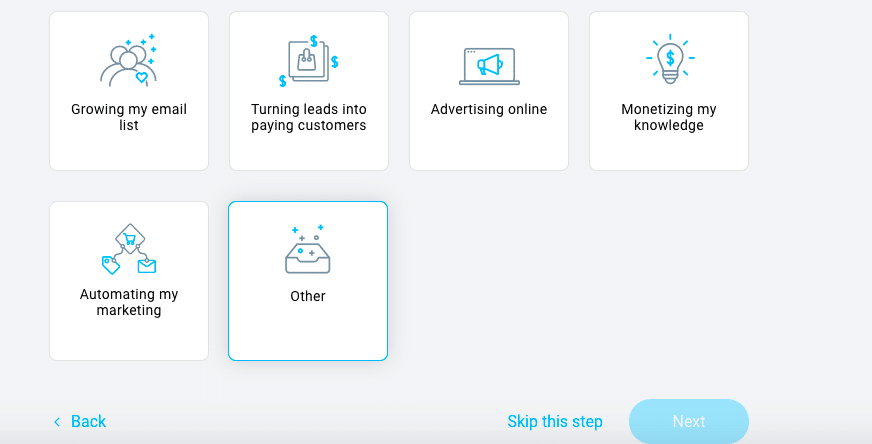 This gives the system information about what you are prioritizing. Whether it is about growing your audience or marketing automation, you can specify what your focus is.
You'll also have the option of connecting your business website to your GetResponse account.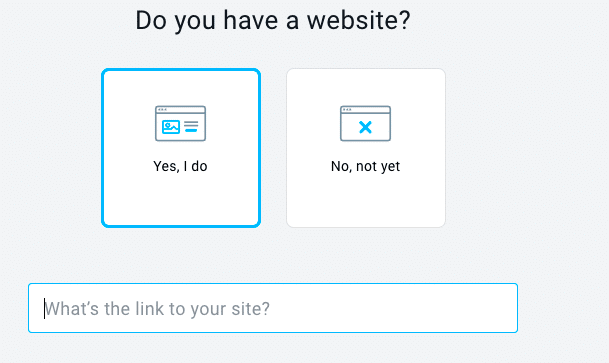 Once all of this is done, you're led to your GetResponse dashboard. Here, you will have access to all the main features and tools you need for your marketing processes.
GetResponse features are divided into two main categories: communication and growth tools. 
Communication Tools
GetResponse offers 6 main communication tools that you can use to support your marketing efforts.
These communication tools include:
Email marketing
Autoresponders
Automation
Webinars
Web push notifications
Chats (still in development)
Email Marketing
The email marketing tool enables users to create newsletters, or email marketing campaigns.

You can create your own email templates and save them in this dashboard if you want to reuse them for future email outreach campaigns.
You can also run A/B tests on all your email campaigns before launching them.
When you've launched your email outreach campaigns, you can also monitor their performance by viewing the statistical reports GetResponse provides.
This is helpful in making sure that you have a clear understanding of how well your campaigns are performing and how you can improve them in the future by analyzing trends.
If you want to create a newsletter, the process is very easy. You have access to hundreds of newsletter templates to choose from.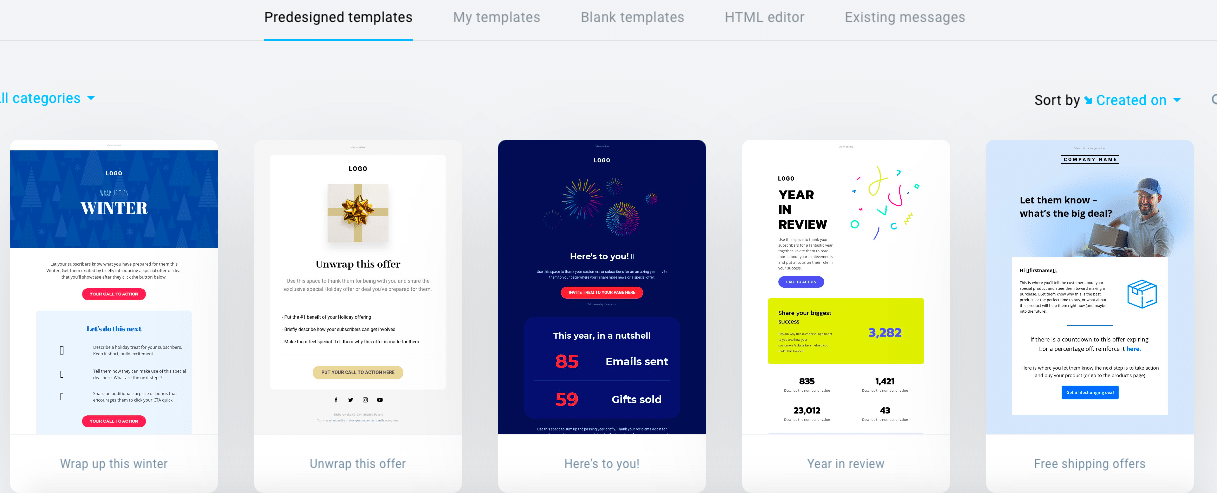 This helps speed up the design process because all you have to focus on is the content, and not on creating designs from scratch.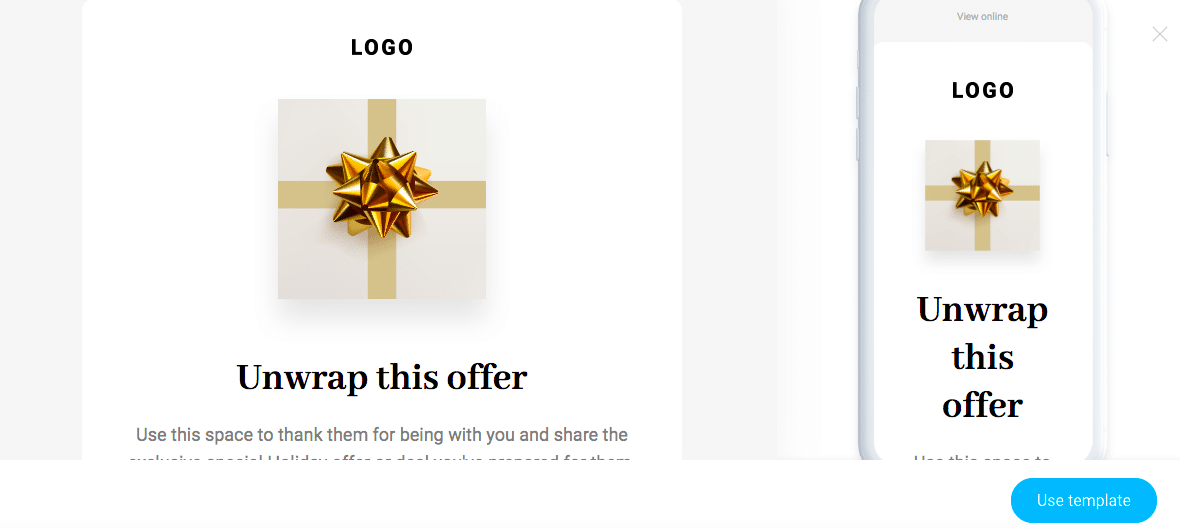 You can also preview each template with a mobile and computer version. This helps you see how your newsletter could look on different devices.

In case you want to design your own newsletters, then you can use the blank templates and build them on your own. After that's done, you can save them for future use on your dashboard.
Autoresponders
If you want to create autoresponders for your business, you can use this feature to do that.

The process is very simple, you just have to use the autoresponder settings to specify when and how often you want messages to be sent.
This can all be done with this tool in less than five minutes. It will ultimately save you a lot of time from having to manually respond to and send messages on your own.
Automations
You can automate your marketing messages with this tool. Each time you get a new customer, you can create a workflow system that automatically sends messages to new customers to create engagement.
You even have several templates to choose from so that you don't have to write these messages from scratch.
All you have to do is specify how you want the messaging automation to be.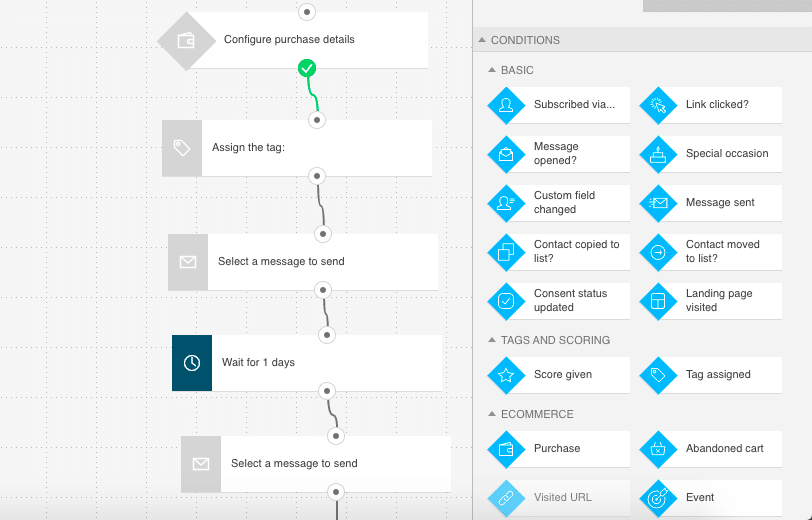 This way, you can specify what triggers the messages and how long certain messages should be delayed.
There are many other automation templates you can use depending on the specific purpose. This could be about online courses, lead qualifying, or even sales promotions. 
Whatever automation you need can be found here.
Growth Tools
GetResponse has 4 main growth tools that you can use to boost your sales.
These growth tools include
Conversion funnels
Landing pages
Forms and surveys
Paid ads (still in development)
Conversion Funnels

You can build and develop conversion funnels by building a list, selling a product, or promoting a webinar.
Within those options, you can choose the kinds of funnels you want to build. You can choose between lead magnet funnels or standard opt-in funnels.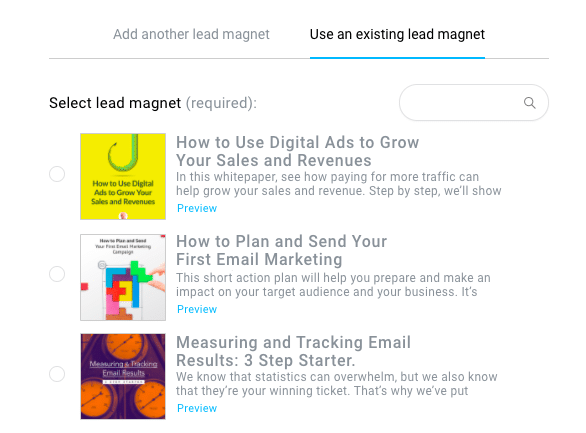 Once you choose your option, you can use templates to speed up the process of building conversion funnels.
Landing Pages
You could either build a landing page from an already existing template, or you could build one from scratch.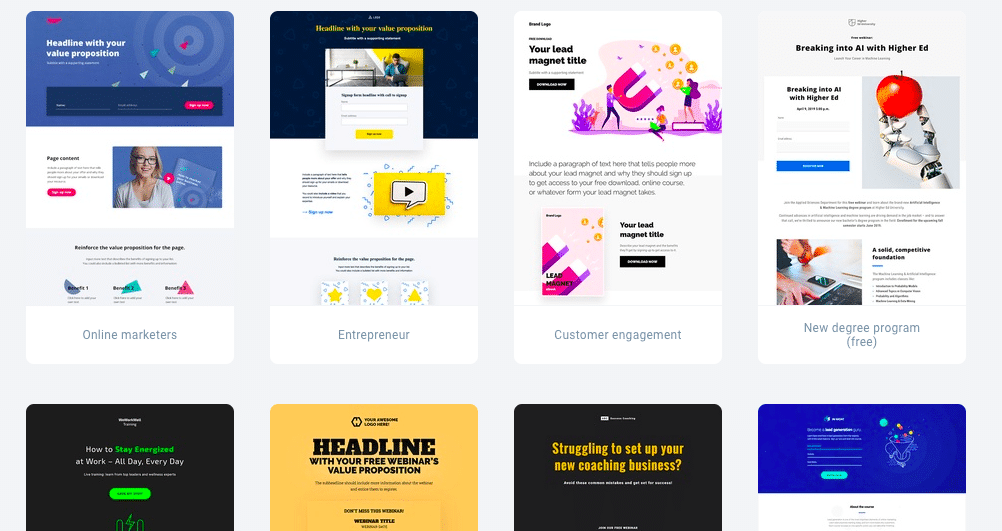 There are many different templates to choose from and if you want to build one like this, it will take you a much shorter time than building one from scratch.
All the templates are divided into these categories:
Thank-you pages
Sign-up and registration
Webinars
Sales promotions
General
With this wide range of options, you should be able to build a stunning landing page in no time!
GetResponse: Pricing and Payment Plans
If you want to try out the GetResponse features before purchasing a paid plan, then you can sign up for a free trial.
In case you want to know more about the payment plans, here is an overview of the payment options.
For €13/month, the Basic Payment Plan offers:
Unlimited landing pages
Unlimited automation templates
Email marketing
Autoresponders
1 sales funnel
Unlimited lead funnels
Facebook ads
For €45/month, the Plus Payment Plan offers:
Everything in the basic plan
Automation builder with 5 workflows
5 sales funnels
3 users
5 webinar funnels
Contact scoring and tagging
For €89/month, the Professional Payment Plan offers:
Everything in the plus plan
Unlimited automation builder
Unlimited sales funnels
Unlimited webinar funnels
5 users
Paid webinars (maximum of 300 attendees)
If you are interested in more features, you'll have to contact the GetResponse team for customized pricing. To learn more about these payment plans, you can visit this page.
GetResponse: Pros and Cons
These are the pros:
Very user friendly
Affordable payment plans
Free trial available
Communication tools
Growth tools
Automation tools
These are the cons:
Limited users in the basic plan
Some features are only available as beta versions
Final Verdict
This tool works very well if you want to automate your marketing offers.
I highly recommend it!
The final verdict is: GetResponse scores 95%
If you want to sign up for this tool, you can do so here.