Instapage is a service you've probably already come across if you want to start building a powerful digital marketing campaign, the first step would be a landing page to generate more leads and create more conversions that ultimately generate new business.
Instapage definitely sounds like a great product, providing you with a comprehensive set of modern landing page templates and a powerful page builder tool. But is it as cool as it looks? And will it really be able to help you – without too much effort or coding knowledge – to create conversion-focused landing pages? Also, with the relatively high costs associated with its regular use, is Instapage worth the money?
These, and other questions, are what we are going to try to answer here to help you and your marketing team make a decision on the best tools.
Instapage Overview
Instapage, the developers say, makes it easy to create conversion-focused landing pages to help you generate more leads, sell more items or elicit some other action from your visitors, whether you already have a strong website or online presence or not.
There is, they claim. no need for any coding skills or design abilities, since, regardless of what you are trying to promote, the features of Instapage simplify the process of developing productive, effective and even SEO friendly landing pages.
In order to make them more effective, features such as the heatmap, analytics and split-testing tools allow you to use visitor data to improve your landing page designs as you go.
Here's a quick overview of why you should consider this landing page tool before we get to the really important section of this review – the one that covers exactly what Instapage can do, how those features work together and whether Instapage is as easy to use as it's claimed.
You won't ever have to start from scratch or look for inspiration for your next landing page with a library of customizable templates, with more than 80 high-quality templates available.
The drag-and-drop page builder interface of Instapage is powerful but simple to use for your page creation needs, whether you want to start with a blank canvas or edit one of the many templates as well as dynamic text replacement.
The Instapage platform makes it easy to develop comprehensive custom forms to collect user details to ensure that you are able to capture leads from your landing pages effectively.
You can easily add other items, including videos, photos and buttons, to your landing pages, as well as the forms, via a useful set of prebuilt widgets and other on-page software.
Tracking and monitoring You can easily see what works and what does not, thanks to the built-in analytics, heatmap and A / B testing tools, and then refine your landing pages for better performance.
Instapage builder can link via Zapier to many other kinds of software and SAS applications, including email marketing platforms, WordPress and many more.
Instead of using a WordPress website landing page plugin, everything is hosted separately from your website by Instapage's hosted framework. You can still publish the pages on your WordPress site, but it won't be weighed down by it, which is helpful for SEO.
Later in this review, we'll get to the pricing specifics of Instapage, however, if this sounds like the tool for you, a 14-day free trial is available.
For anyone looking for a comprehensive but easy-to-use landing page creator, the above overview of Instapage should definitely be tempting. Your landing page can be a great marketing tool and help to lead customers down your sales funnel.
But how well were those features and characteristics implemented? And are they as good as it sounds like they are? Let's find out by exploring in more depth the software's main features.

TEMPLATES
There are more than 500 templates to choose from according to the marketing material for Instapage, but there seemed to be quite a few less than that when searching the library. Some templates are also not complete landing page choices, such as the templates for the thank-you page, so don't let your decision be unduly swayed by the headline figure of more than 500 templates.
However, the templates you get access to have been built to a very high standard and cover a variety of objectives, as you can see from the landing page template library.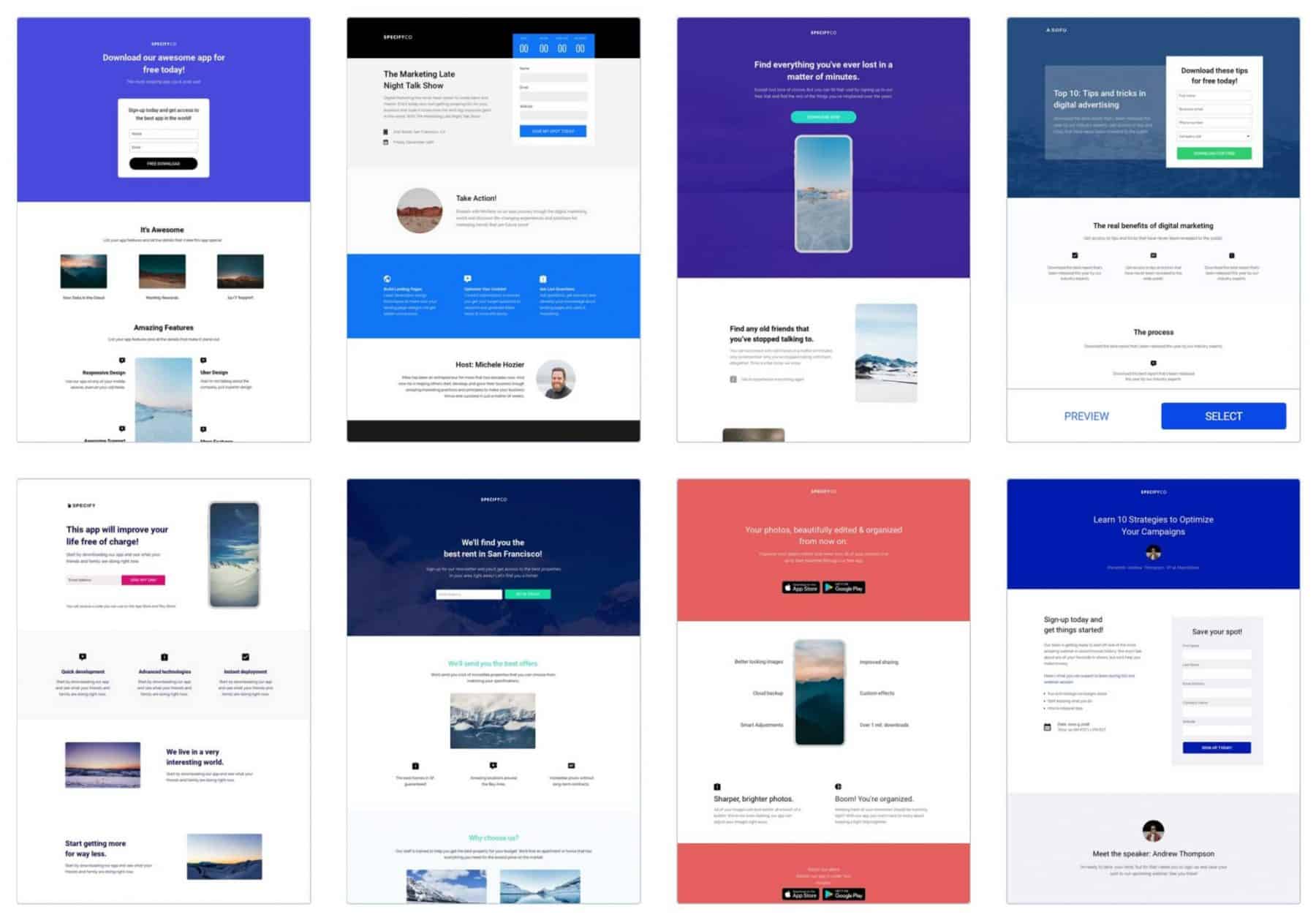 You will easily find the type of template you are looking for when you launch a new landing page, thanks to the efficient search filters and the pre-built templates that they offer. The designs for the landing page creation are split into groups, which makes it easy to find the style you are looking for.
You will also get a clear idea of who the target audience of Instapage is, as the templates primarily cover product purchases, signup forms, event registrations and app downloads.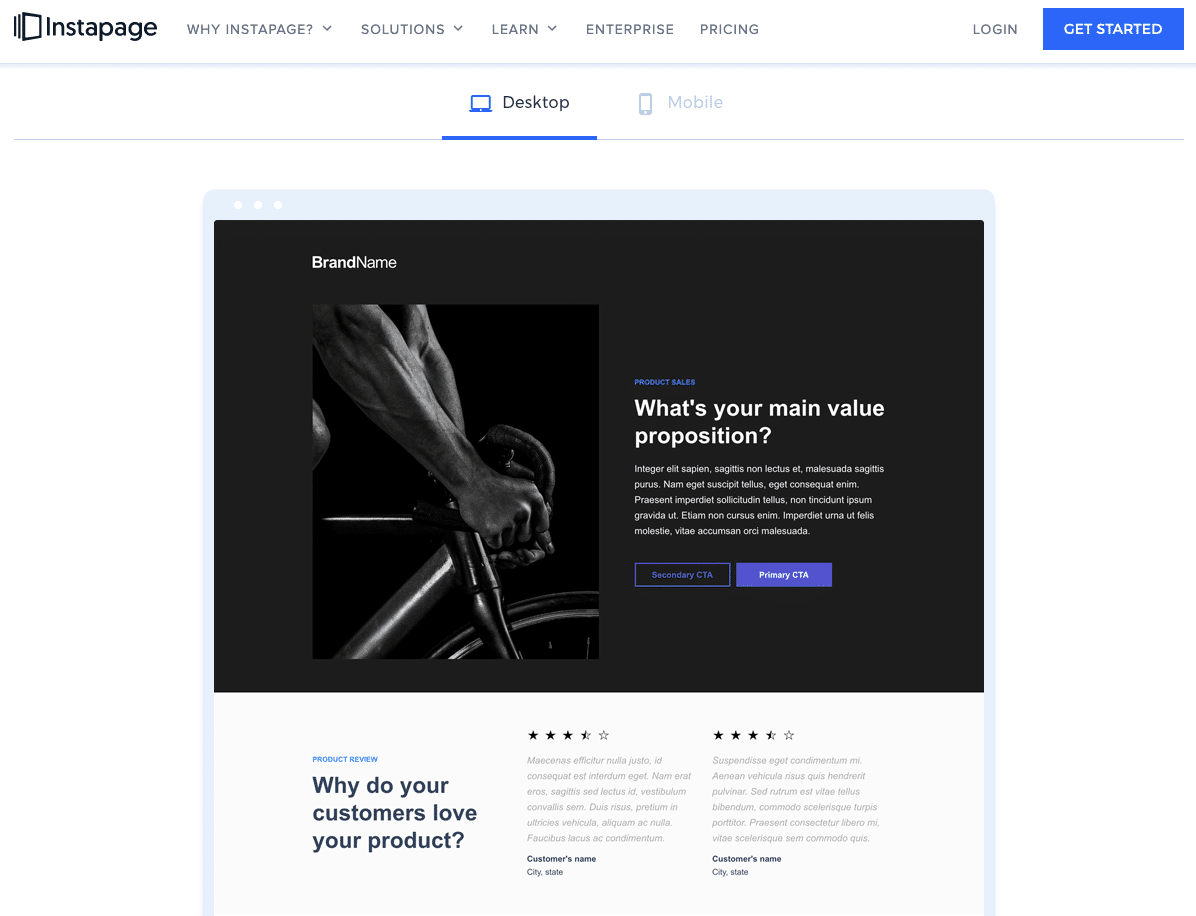 However, since Instapage's landing page editor is one of the main selling points, you are definitely not limited to using the templates in their default state, or even using a template at all.
DRAG AND DROP EDITOR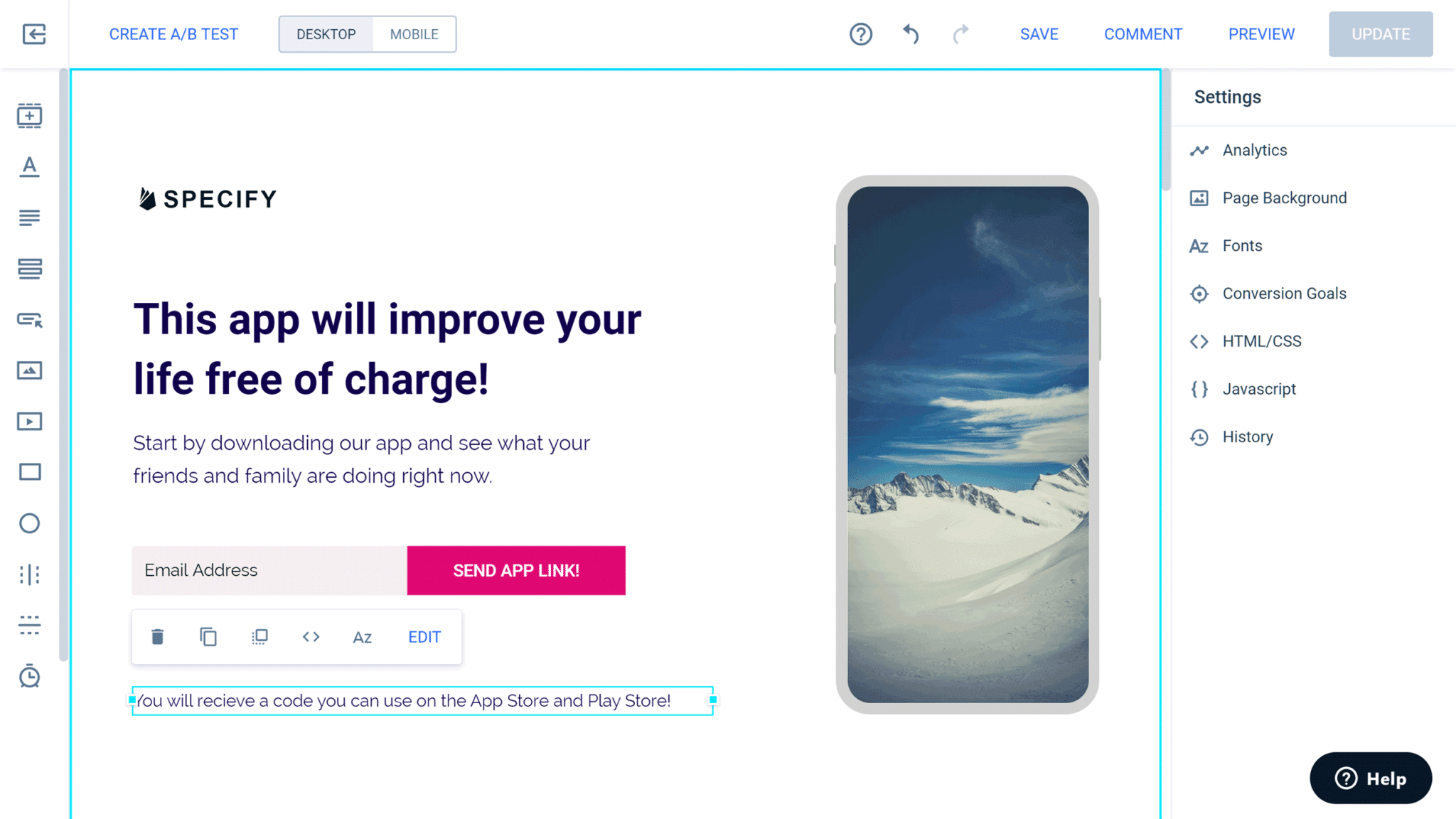 The editing dashboard of Instapage gives you the freedom to create a custom landing page, whether you start with a blank canvas or one of the templates. In fact, when describing the Instapage landing page editor, freedom is probably the key term.
The Instapage page builder lets you place your elements anywhere on the page, unlike even the most advanced WordPress page builders. You are free to move the items on your page anywhere on the canvas, including on top of each other, instead of being set to a grid layout, or a column and row-based structure.
It can be daunting to have a lack of restrictions and absolute creative freedom. So, when you move items around the page to help combat this, Instapage shows helpful markers and grids, giving you a simple way to line up your page elements if you want to.
You can place items anywhere, but to help you position your content, Instapage displays guides to help you keep everything symmetrical and visually balanced.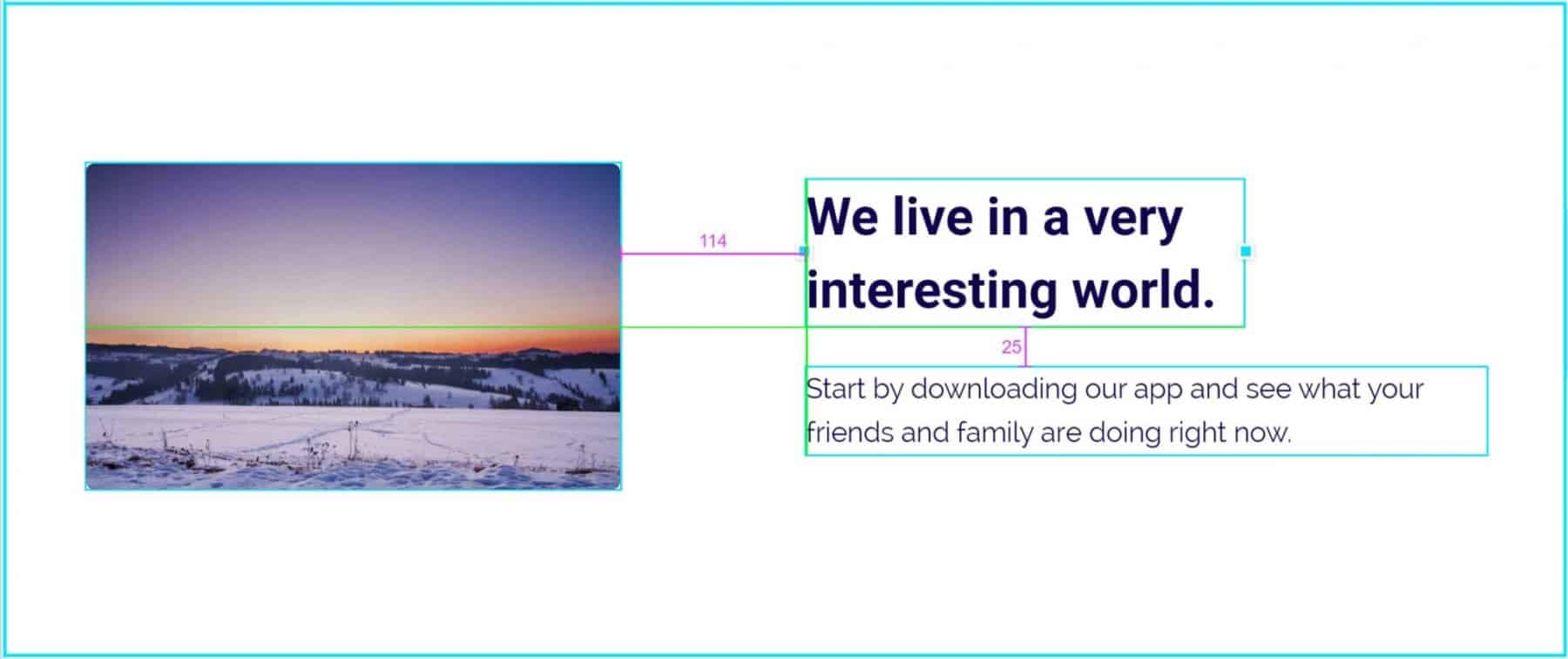 You can preview your landing page at any point in the new browser tab while you are working on the page builder by clicking the preview button. The page builder, however, has a WYSIWYG interface, so you won't have to preview the template much, as it should look exactly as it does in the editor when it's published.

OPTIONS FOR CUSTOMIZATION

Through the Instapage page builder interface, the elements that make up your pages can be easily customized. Selecting an object on the list, along with an edit button, reveals a few settings for it and you can test each one without losing what you have already done.
To further control their appearance, you can add custom CSS to the page elements if you have more exact specifications for your landing page design. To add additional functionality to your landing pages, you can also add custom JavaScript.
INSTABLOCKS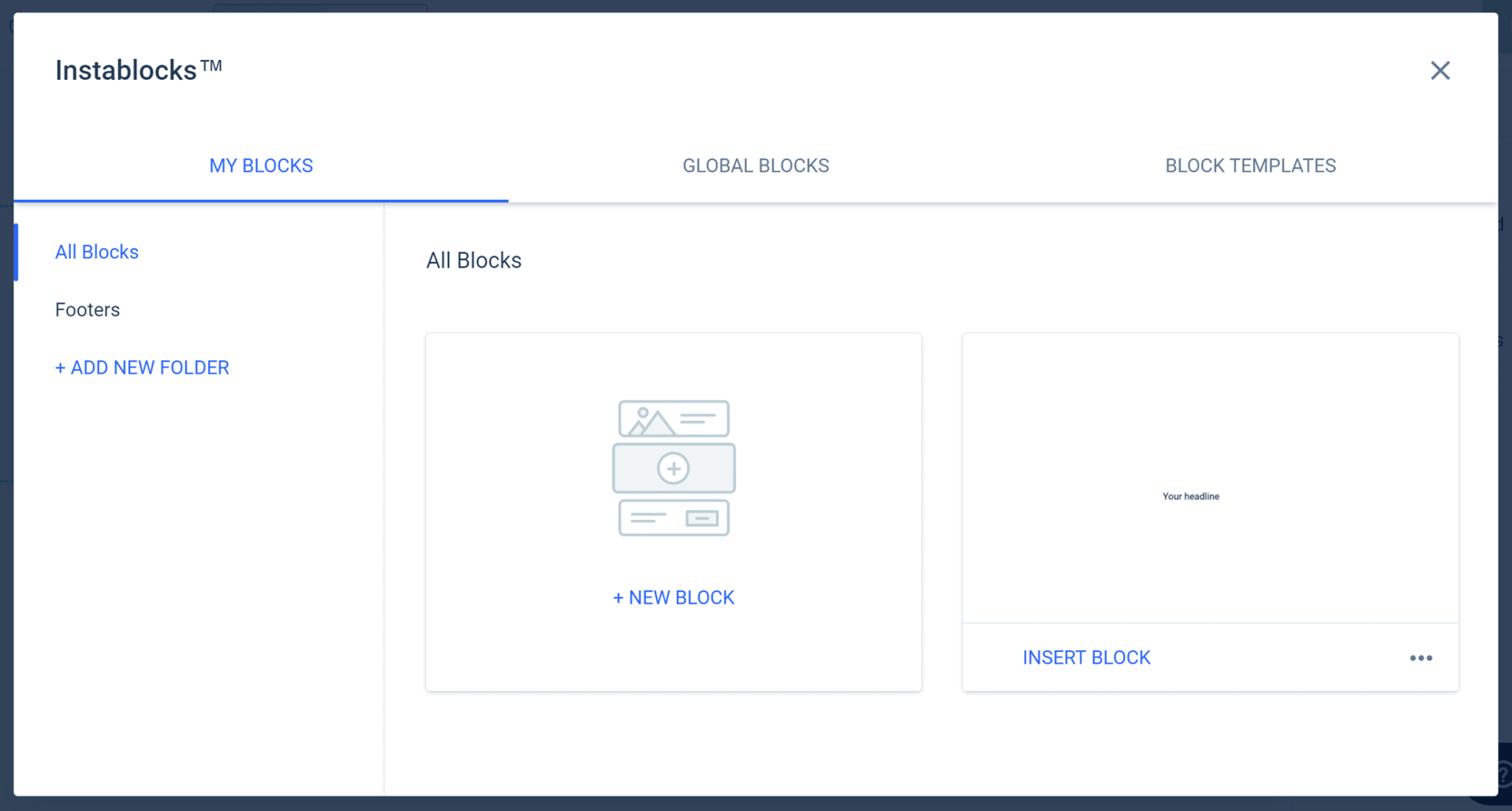 Instapage has a great time-saving feature that you may appreciate if you are going to build several landing pages. This function is called Instablocks, which allows you to create a reusable asset or block library that you can integrate into any of your landing pages.
For instance, you might build a custom block of testimonials that contains positive customer feedback and then save it as an Instablock. Then, you can easily insert Instablock into the page if you create a landing page that needs to include testimonials.
MOBILE DESIGN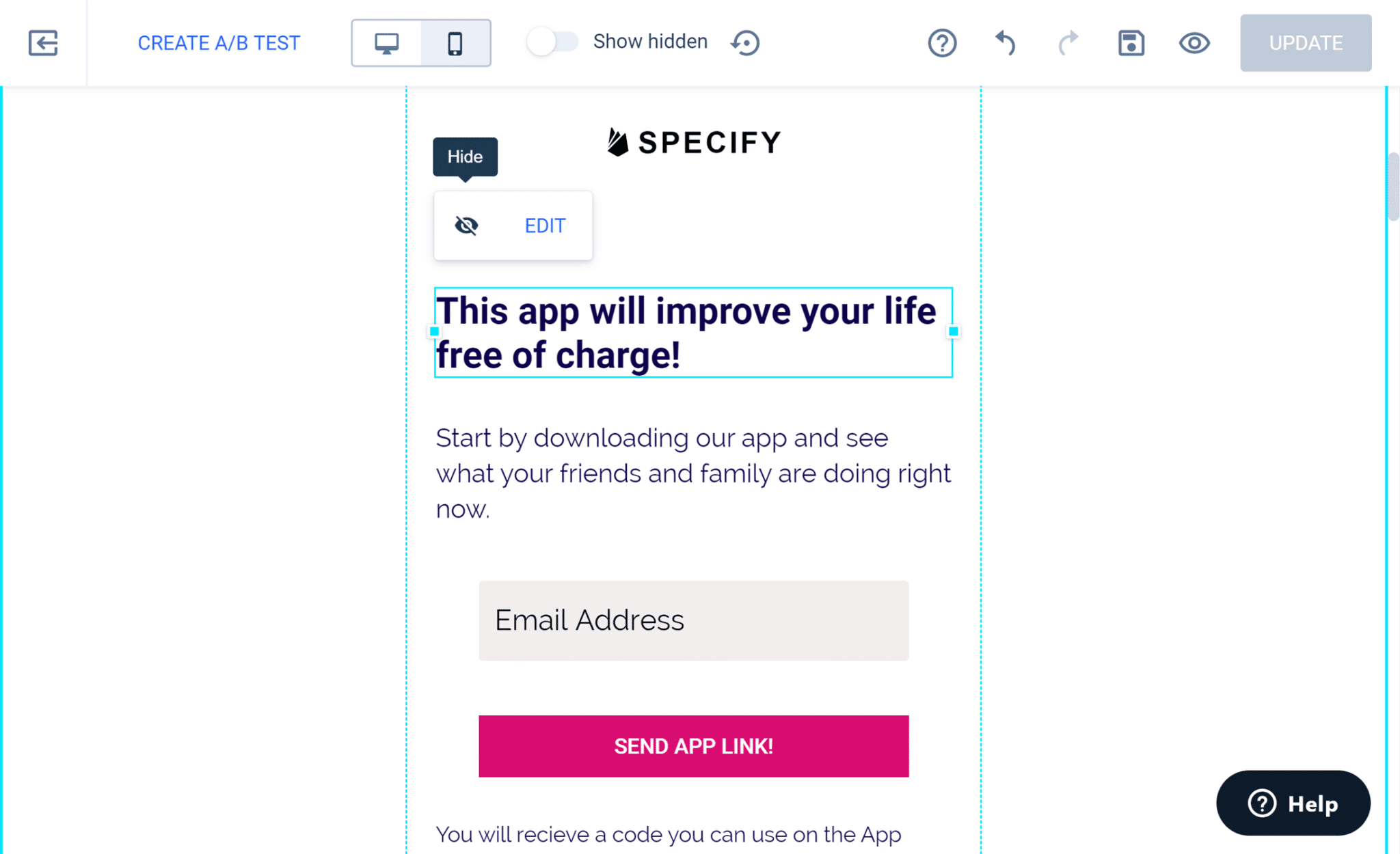 By default, all landing pages built by Instapage are mobile-friendly. You can, however, move to a mobile view of a page you are working on in the editor, and then make adjustments that will only be viewed by mobile users.
You can switch to the editor's mobile view, then conceal blocks that mobile users don't want to see.
So, if, depending on whether your visitors are using a smartphone or a desktop computer, if the concept of viewing slightly different versions of your landing pages sounds appealing, Instapage does include this feature. You can't quite build two completely different versions of a page, however. Instead, you can only hide items that you don't want to be revealed to mobile users.
PAGE BUILDER VERDICT:
The page builder for Instapage is really impressive. Not only is the basic interface simple to use, but when it comes to positioning objects, it gives you plenty of flexibility, while also offering helpful assistance if you want to align your page elements more precisely. It is frustrating to have a lack of pre-built elements or widgets, but you can build most things yourself and then save them for reuse.
PUBLISHING YOUR INSTAPAGES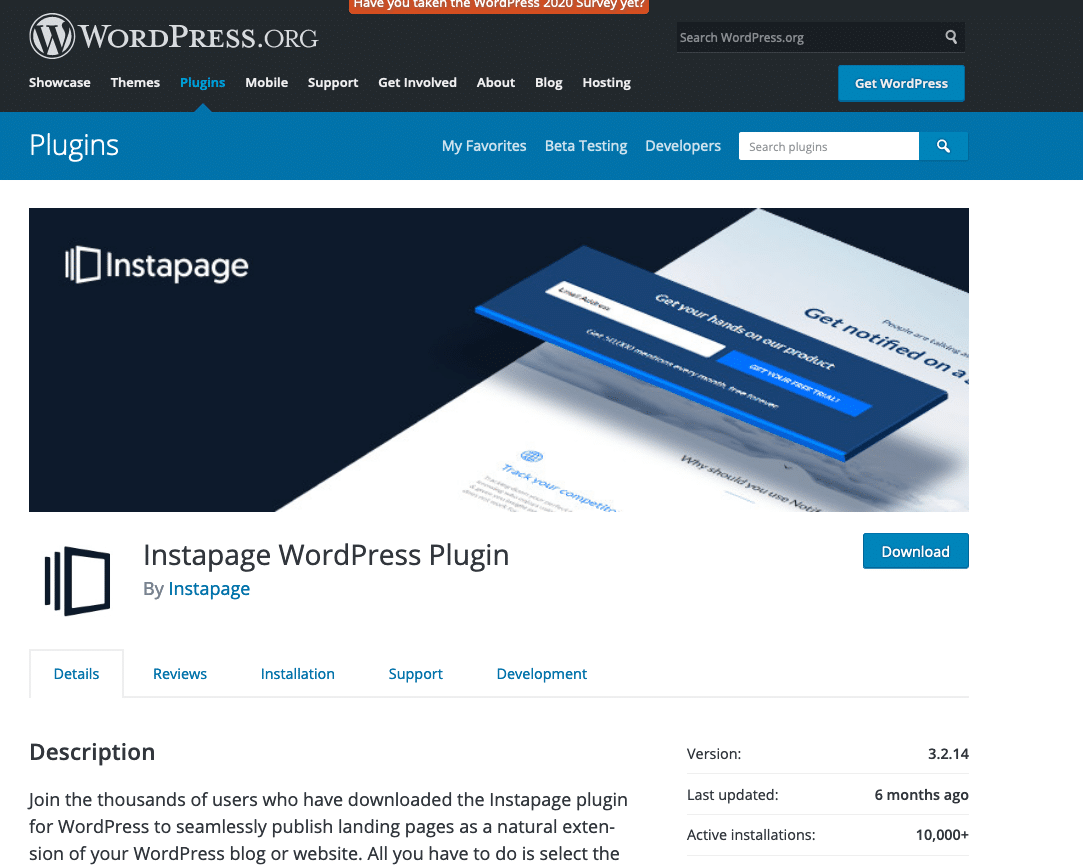 You have a few options for publishing it once you have built a landing page with Instapage, including:
Upload it to your own domain.
Publishing it via a free plugin on a WordPress website.
Publish it on a website built in Drupal.
A demo domain is provided by Instapage, so you can also test your landing pages, but it is not recommended that you run campaigns on any landing pages published in this way. You should use a domain you already registered elsewhere instead.

INTEGRATION OPTIONS FOR INSTAPAGE
A wide range of third-party solutions can be integrated with your Instapage landing pages, including analytics tools, email marketing services and webinar providers. You can connect your landing pages to a Shopify e-commerce store or PayPal to receive payments online if you want to advertise products for sale with Instapage too.
To connect your landing pages with even more applications and services, you can also integrate Instapage with Zapier. If you want to connect your landing pages to a specific service, to see if it is possible with Instapage, it is well worth checking out the integration documentation.
TESTING, MONITORING AND REPORTING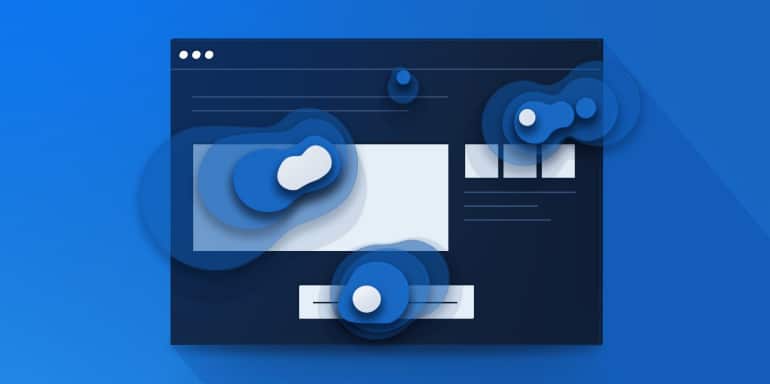 You can start tracking how it performs once you've published a landing page. One option is to use the built-in heatmap feature to see what your visitors did when browsing your sites, such as where they clicked or how far they scrolled.
The heatmap could also reveal any possible problems, such as buttons that your visitors do not know are buttons or forms that are too far down the page, beyond where most of your audience scrolls to, if your landing page does not produce as many leads as you would have hoped for.
As well as heatmaps, to help you track their success, you can also see the conversion rates of your pages and other analytics info. Integrating with Google Analytics provides you even more insight into the success of your sites.
Instapage lets you run A / B tests on your landing pages, too, to help you get even more conversions out of your visitors. You can create a copy of the landing page using the settings, and then make adjustments to the current version of the page, such as changing the call to action. To see which one works the best, Instapage will then show your visitors the various versions of your website.
INSTAPAGE'S OTHER FEATURES
So far, with Instapage, we have seen what templates you can access, how simple it is to build custom landing pages, and the options to publish your pages, plus a few more things that you can do with this tool.
Instapage, however, has many more features that have made it one of the most strong and common services for building landing pages and lead generation available today.
Some examples of such features include:
The capacity for multiple users to cooperate on a project and work together with a record of communication and improvements that have been made on the same landing pages.
The ability to integrate with Google AdWords to view advertisement information inside your Instapage dashboard.
To help you get the most from Instapage, a large library of online documentation is available and is surprisingly helpful.
Help for building landing pages on Google AMP.
INSTAPAGE PRICING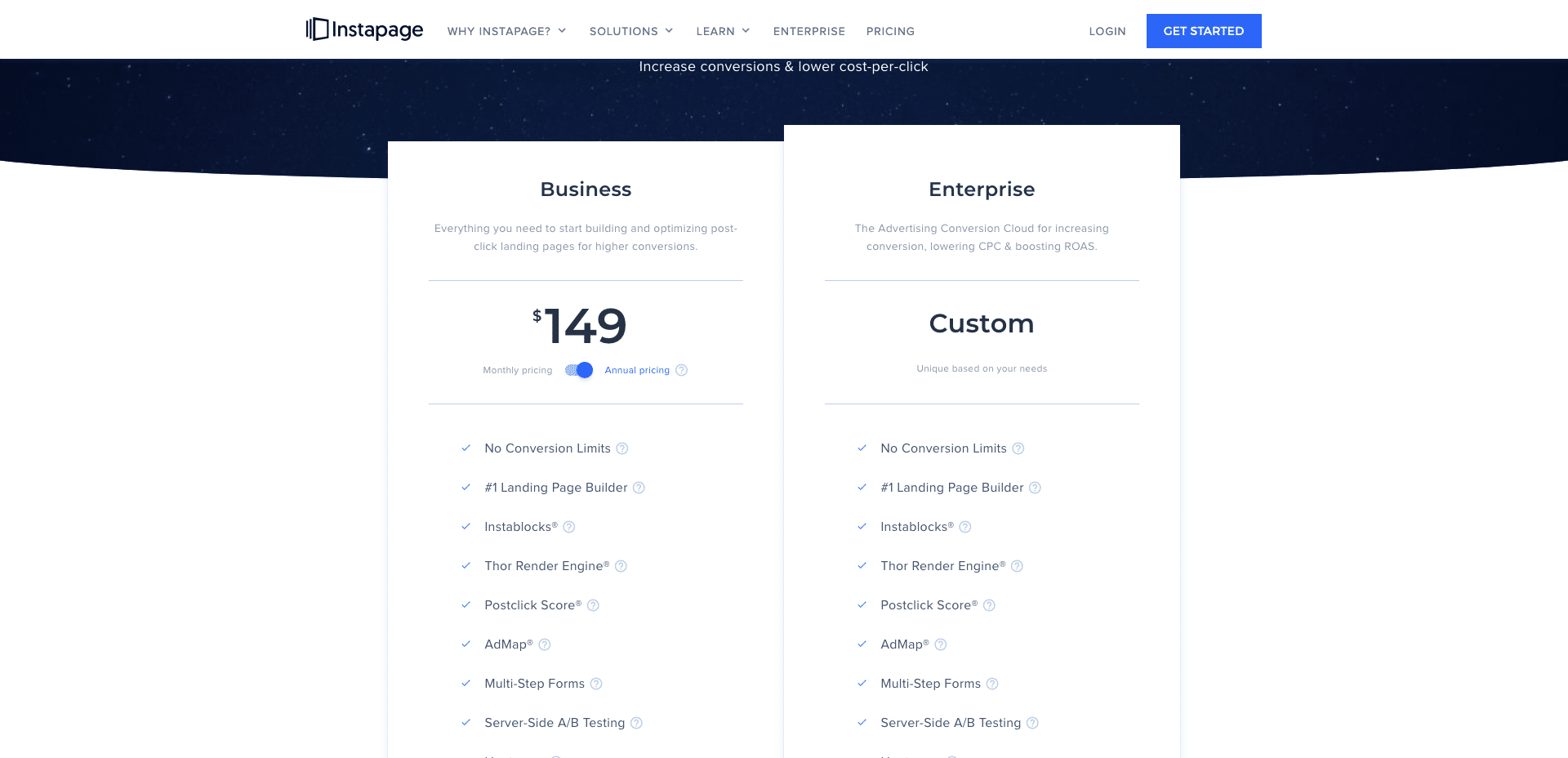 Hopefully, you have been given a clear idea of whether or not Instapage is right for you by this study. There is an abundance of instapage pros – from templates to easy navigation. If you're still not sure, however, you can try it for free using the trial offer for 14 days.
They don't have a basic plan or a free plan but they do offer a free trial. To access the trial, you will need to enter your payment information, so you can be billed automatically after it's done, but if you're not satisfied, cancelling is straightforward.