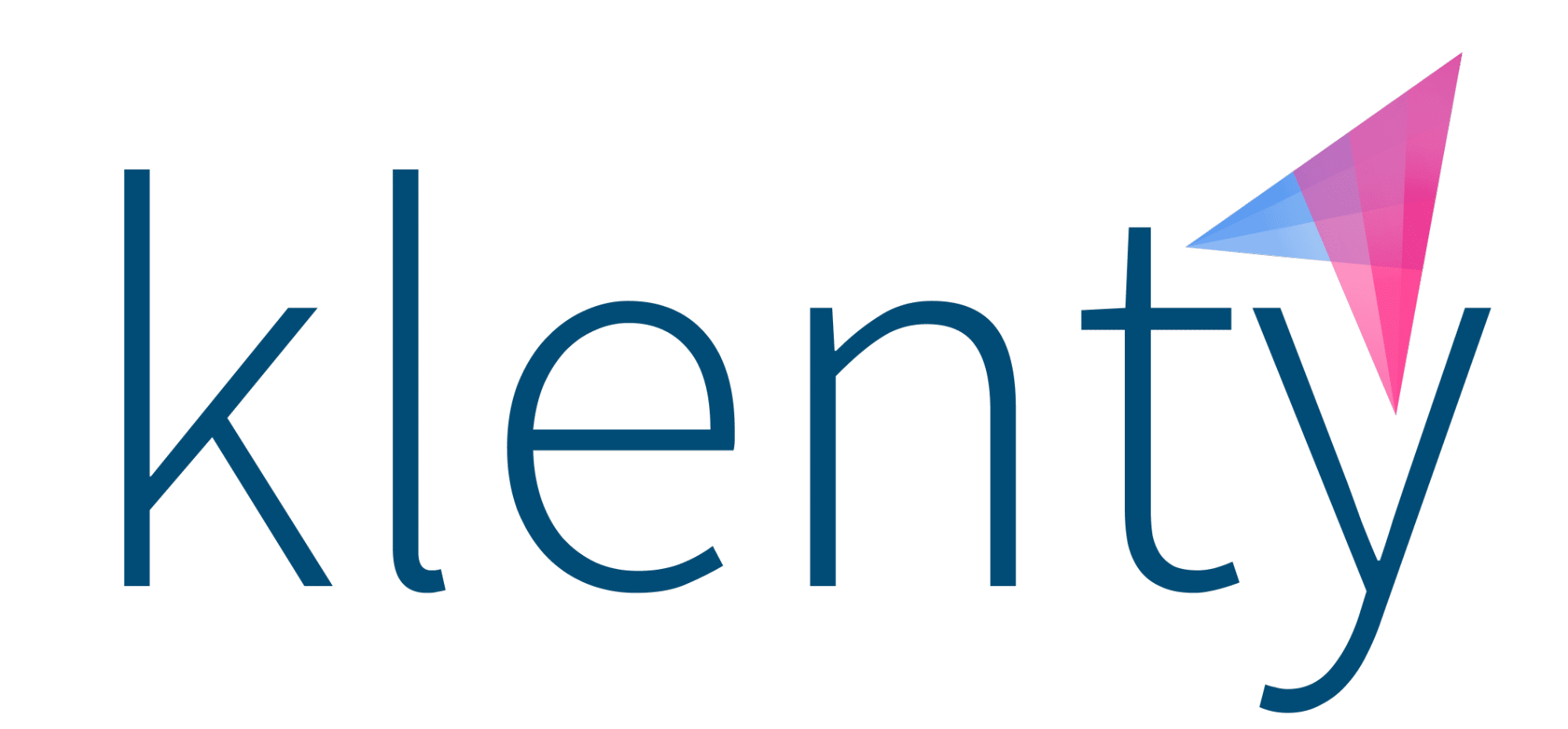 Source: klenty.com
What is Klenty?
Klenty is a sales engagement platform that is designed to deliver results.
Each feature aims to help users book more meetings, and turn more prospects into paying customers.
This sales engagement platform enables users to create email outreach campaigns with high conversion rates.
Here are other things that Klenty offers:
Highly personalized email outreach
Email throttling
Custom domain tracking
Email outreach that actually lands in the prospect's inbox
Schedule calls and tasks with engaged prospects
Detailed performance metrics
Automate CRM and admin work
Each of these aspects ensure that users launch the strongest email outreach campaigns as possible.
To find out more about Klenty's functionalities, I'll analyze each of these features individually.
Analysis of Klenty Features
When you set up your Klenty account, here is what your dashboard will look like: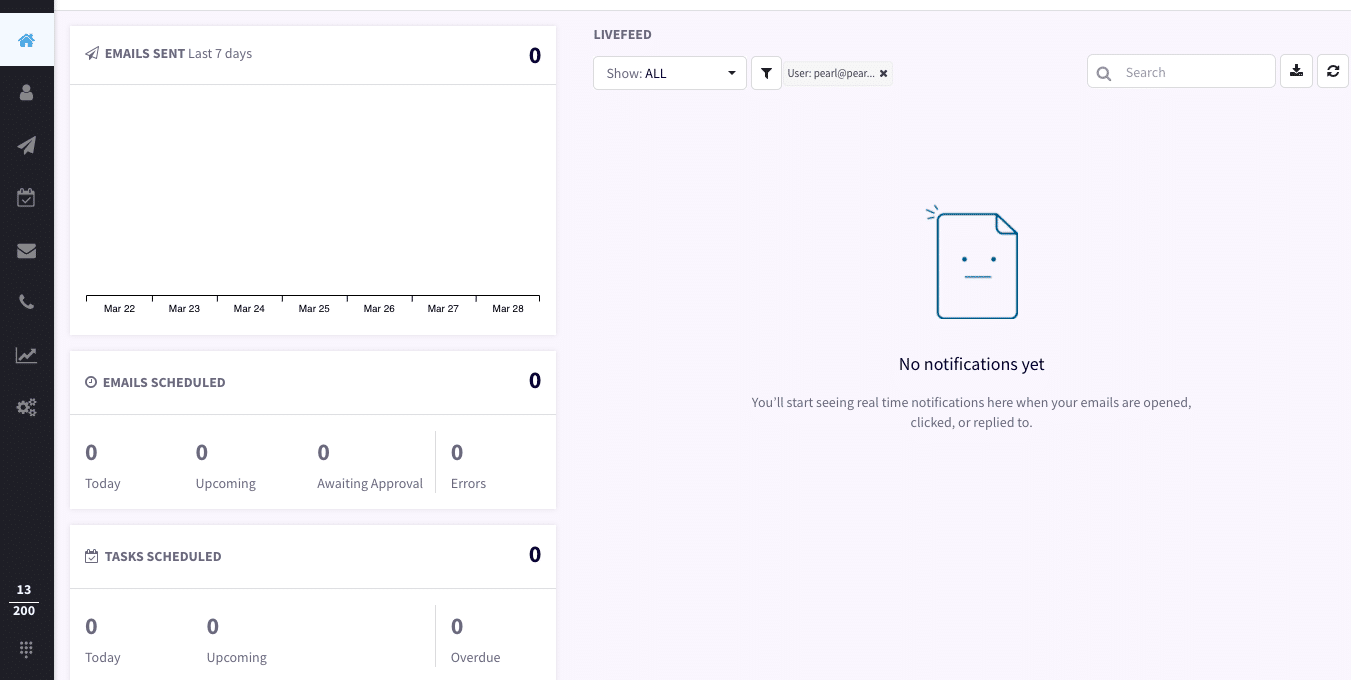 This dashboard is meant to show you a live feed of any notifications about your campaign.
When you get replies, clicks, or opened emails, this is where you'll see all that data.
On the right-hand side of the dashboard is where you can analyze performance metrics.
Here are the metrics you'll see:

Emails sent within the last 7 days
Scheduled emails
Scheduled tasks
Scheduled calls
Unlike other email outreach tools, Klenty is a platform that is focused on engagement. This is why your dashboard includes scheduled calls and tasks in addition to the usual metrics.
Users are supposed to book meetings with their prospects, not just get their emails opened or get clicks. This is an important element to consider when you use sales tools.
There are 6 other dashboards with features that improve sales engagement and help users build email marketing campaigns.
Here are the other dashboards:

Prospects
Cadences
Tasks
Inbox
Calls
Reports

Prospects
When you want to add your prospects' contact information, you can automate the process or do it manually.

Klenty enables you to input prospect information manually, upload CSV files, Google sheets, or CRM data. 
This gives you way more options than other sales tools offer.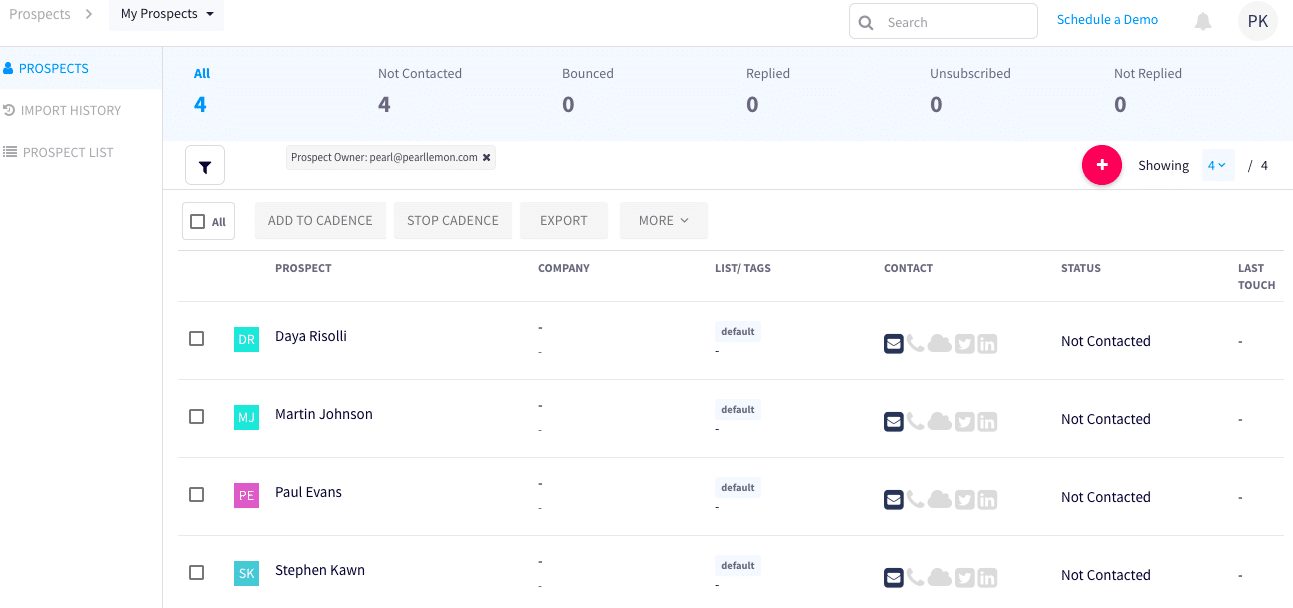 Once you've added a few prospects to your sales funnel, all their contact information is stored in your account.
It all shows up on your dashboard in a color-coded format.
This dashboard will show you when a prospect replies, unsubscribes or bounces your emails. It's pretty easy to get this kind of information by using the Prospect feature.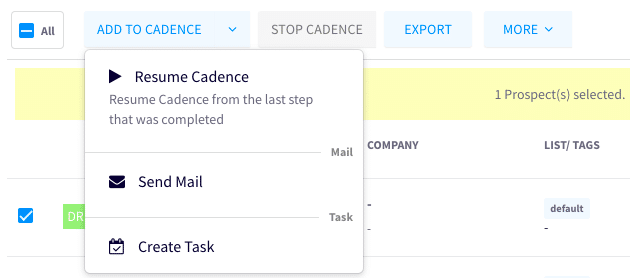 When you click on a prospect's name, you can choose to add them to a specific cadence or schedule tasks related to that specific prospect.
There's a lot more you can do with this Prospect feature that other email outreach tools don't normally offer.
Cadences
Your cadences are your completed email copy templates. If it seems a bit weird to you, then just think of "email" when you see the term "cadence" on your dashboard.

All you have to do is create a cadence for yourself, it's a very easy process. Klenty makes this process very simplistic.
When you're writing your email copy, you can add all the elements you need by clicking on the options on the bottom column.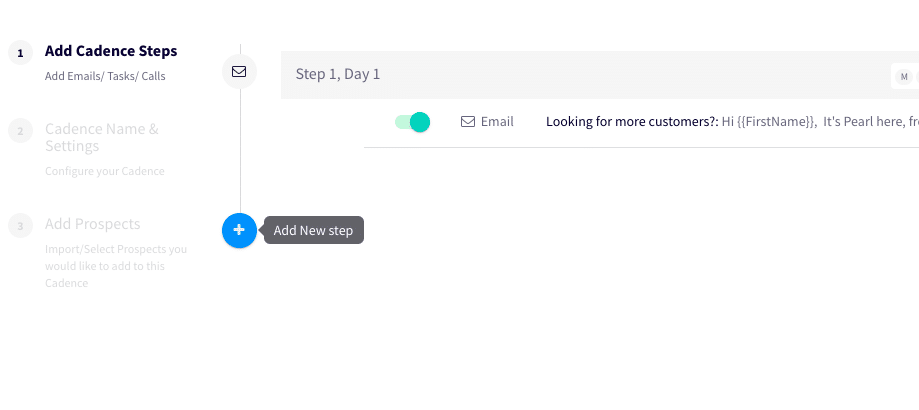 You can add as many cadence steps as you want. Most people create email outreach campaigns that have 2-3 steps, but that depends entirely on you.
Once you've saved your first email, you can add a new step to your cadence.
You can specify how many days each follow-up email should be delayed before sending. 1-3 days is usually the sweet spot.
Once you've finished setting up your cadence steps, you can specify which time zone you want your emails to be scheduled in.
If you prefer, you can also set up a cadence throttle that limits the number of emails that are sent on a daily basis.
You can also choose which factors should stop the cadence from being sent to prospects. You just have to choose between auto-replies or real replies for this option.
Once this step is completed, all you have to do is add the prospects for your email outreach.

There are no pre-written templates for you to use, unfortunately. You just have to create your own emails and save them as templates to be used in the future.
This is a big downside because other email outreach tools usually have a few templates to choose from.
If you have time, you can create multiple templates and save them in the template library.
Tasks

One of the unique features of Klenty is that users can set tasks related to specific prospects.
If you have some prospects that you need to set up meetings with or do more research on, then you can set up specific tasks to ensure that you are well organized.
Klenty will also keep you updated with overdue or upcoming tasks that need to be completed. 
Reports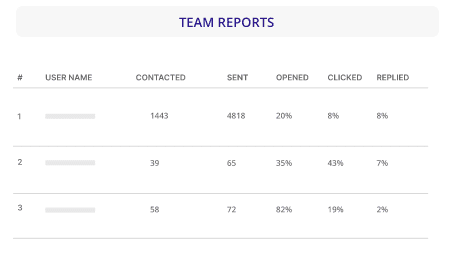 On the reports dashboard, you can get metrics about team performance, campaign analytics, and data about your prospects. 
This is very important for sales teams that want to keep tabs on each team member's progress and the effectiveness of each campaign.
Klenty: Pricing and Payment Plans
A 14-day free trial is available for users who are interested in testing out Klenty's features before subscribing to paid plans.
There are three main payment plans available, here's an overview of each of your options.
For $35/month, the Startup Payment Plan offers:
Email cadences
API
Zapier integrations
Gmail plugins
Mail merge
For $60/month, the Growth Payment Plan offers:
Email cadences
Cadences playbooks
API
Zapier integrations
Slack integration
CRM integrations
Gmail plugins
Mail merge
Multichannel outreach
Website tracking
For $100/month, the Enterprise Payment Plan offers:
Email cadences
Monthly customer success review
Monthly deliverability reports
Cadences playbooks
API
Zapier integrations
Slack integration
CRM integrations
Gmail plugins
Mail merge
Multichannel outreach
Website tracking
IP based login restrictions
Keep in mind that each additional user pays the full price. This means that sales teams have to put that in the budget because there are no discounts for multiple users.
Klenty: Pros and Cons
These are the pros of using Klenty:
Very user friendly
Email personalization
Detailed reports and analytics
14-day free trial available
These are the cons of using Klenty:
Every additional user pays full price
No pre-written cold email templates available
Final Verdict
Klenty is a good sales engagement platform that can help improve lead generation in general.
If you are interested in other alternatives, you can try using Prospect.io and OutreachBin. 
The final verdict is: Klenty scores 85%.
If you want to use this tool, you can sign up for Klenty here.