Lead generation is an essential part of growing any business. But the process of reaching out to your target audience in order to get potential leads can be very tedious.
You'll have to create email marketing campaigns, social media marketing, and other sales strategies to generate leads.
The good news is that there is lead generation software available to make this process a little easier. Prospect.io offers users an opportunity to do all of their lead generation tasks in one platform.
In this article, you'll find detailed information about what Prospect.io offers and whether it's worth your time and money! Let's find out, shall we?
What is Prospect.io?

Simply put, Prospect.io is a sales automation platform designed to help its users increase their conversion rates.
It's ideally suited for outbound sales teams, who need a faster way to reach out to potential customers and to increase their productivity.
Prospect.io aims to make the tiresome process of sales prospecting faster, and more seamless. Prospect.io makes the process more fun and analytical for sales teams.
To achieve this, Prospect.io offers 6 main features that can dramatically improve a sales team's productivity.

Review of Prospect.io Key features
Here are some of the key features you'll find in this lead generation software. Each of these features is designed to increase productivity, improve conversion rates, and generate more leads.
List Building
This feature allows users to find the right people for their sales projects. Prospect.io uses specific tools that help generate a solid list of prospects.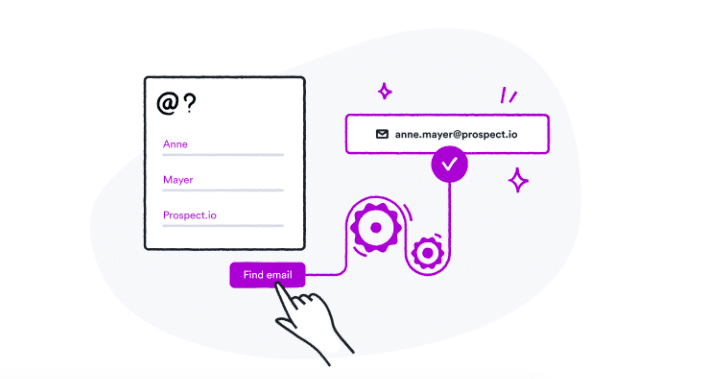 To find prospect information:
Users have an email finder that quickly finds hard-to-access email addresses.
Once these emails are found, an email verifier checks the legitimacy of the email. This tool checks if the email truly exits without having to send unnecessary messages.
Users can also use the Prospect.io chrome extension to use when they're browning different websites.
This specifically helps those who are trying to build lists for cold email campaigns. Which is why it's called…list building. All these tools make that process faster and more efficient.
Once these lists are built and you have all the right contacts to reach out to, you'll need to organize the information. This is especially important for large sales teams that conduct multiple campaigns at the same time.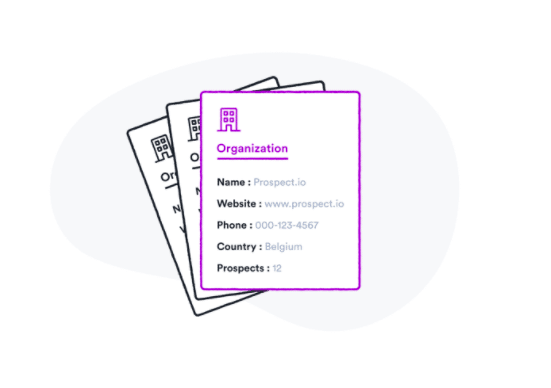 To organize prospect information:
Users can create lists within Prospect.io to organize all their contacts.
Users can use custom fields to personalize their messages and create segments.
Users can use the exclusion list to ensure that the wrong prospects don't get unnecessarily contacted.
Users can send personalized messages to their prospects using the smart segment tool.
The second stage of lead generation is when organizing contacts and categorizing them according to the campaign is crucial. The element of customized fields and using exclusion lists are also quite useful for large sales teams.

Outbound
Once the dirty work is done, it's time to create personalized campaigns. This can be incredibly frustrating to do on Google Docs or on your personal email.
Prospect.io gives users the opportunity to create, send, and track outbound sales campaigns all in one place!
This particular feature includes tools that make your campaigns more personalized.
These are the tools included:
Variables: integrate prospect information like first name, last name, and company name, and add all this information with one click
Templates: create and manage your email templates and share them with the rest of your sales team
After the initial personalized campaigns are sent, Prospect.io enables mailbox automation. This goes straight to your email account (yes, even if it's GSuite).
The Prospect.io platform is also available as a Google Chrome extension, so you can fully access it on Salesforce or LinkedIn. Pretty neat, right?
Productivity
This platform tries to provide users with all that they need in the same place to avoid them having to look elsewhere.
Everything your sales team needs is available and easily accessible on the Prospect.io platform, which makes it less time consuming to switch between different tools.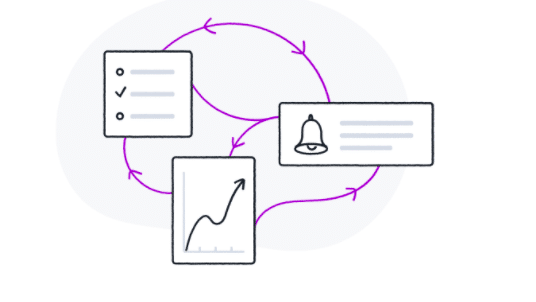 The sales cockpit is useful for day-to-day sales tasks. It allows you to take notes and track emails which are really useful for large sales teams. You can also create and monitor tasks to help your team stay focused and productive.
Another time-saving tool is its integrations. There is no need for manual data entry and it's a perfect tool for your CRM.
In addition to this, the 2-way sync tool keeps Prospect.io and your CRM updated in real-time. It's fully customizable and is available for Salesforce, Hubspot CRM, and Pipedrive

Reporting
This feature allows users to track every aspect of their sales campaigns. You can analyze and gather data about how your campaigns are being received.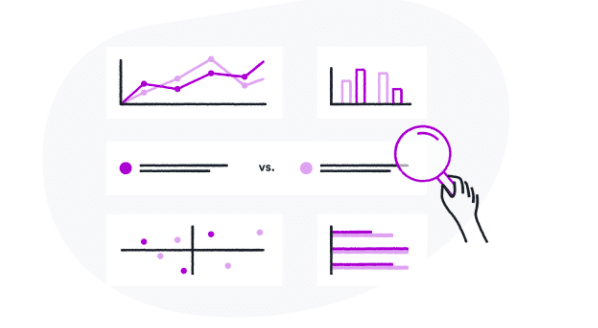 This relates to who opens, replies to, or ignores your emails. It also relates to your conversion rates for each campaign. This can all be incredibly useful when sales teams need to make important decisions.
On Prospect.io, you can analyze and report company performance based on outbound sales activities. This helps teams make informed decisions and create better results.
It can also be personalized to track the performance of each sales representative on your team. This data can be especially useful for business leaders who make important decisions about team productivity.
If you find that some employees are underperforming, you can create sales goals and objectives. These can be available on the Prospect.io platform for all team members to access.
The leaderboard will show real-time statistics about the performance of your sales representatives. This could create a bit of healthy competition within the team to outperform each other and produce better results
Automation
This feature ensures that you spend less time doing repetitive tasks so you can focus on more important things.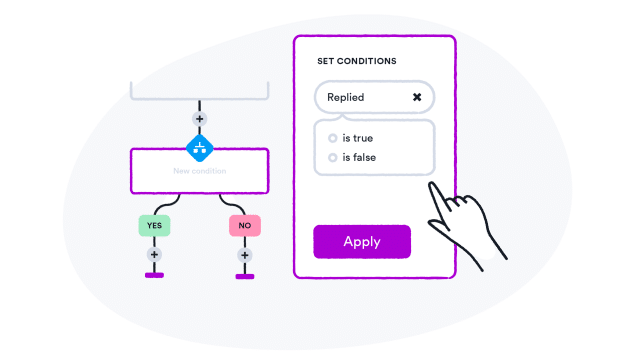 The sales automation tool allows you to manually add prospects to your funnel. Within this funnel, you can filter all the prospects using predefined criteria.
Using the building blocks tool, you can create powerful automations to direct prospects to different paths and filter them accordingly.
This is very useful because you can also set delays between specific intervals in email campaigns.
The automation feature also includes personalization variables to tailor emails for each prospect and action blocks to create and control tasks to enrolled prospects.
All of the tools within the automation feature are designed to remove the need for manual work. With this feature, things can be done much faster and way more efficiently!
Pricing & Payment Plans
All Prospect.io payment plans come with a 30-day money-back guarantee! This way you can have a bit of assurance that they will deliver on their promises.
There are two main payment plans: essential and business. Here is a breakdown of what each plan offers and how much it costs.

Payment Plan: Essential
Starting at $89.00/month, users who choose this payment plan have access to many exclusive features.
The essential features include:
Unlimited prospect lists
Unlimited number of automations
Reporting and insights
Email automation and drip campaigns
Email finder and email verifier
250 email finder credits per month
Basic integrations (Slack, Zapier, Piesync)
And many more!
Please note that there is an additional $29/month fee for every additional user on the account. This means that it can be used by multiple users in the same sales team, but at an extra cost.
Payment Plan: Business
Starting at $149/month, users who choose the business payment plan have access to all the features included in the essential payment plan, and then some.
The business features include:
Advanced CRM integrations (Salesforce, Pipedrive, HubSpot, etc.)
Professional services (automation reviews, technical setup…)
Priority support
REST API access
1,000 email finder credits
Up to 1,500 emails to send to any address
With this plan, each additional user will pay an extra $39.00/month. It's more expensive than the essential payment plan, but that's because it has a lot more to offer.
Pros & Cons of Prospect.io
These are the Pros of using Propsect.io:
Trustworthy email address verification
Very user friendly
30-day money-back guarantee
Simplifies and automates the sales process
These are the Cons of using KWFinder:
Slightly expensive payment plans
No free trial available
Occasionally inaccurate email finder
Final Verdict
So what's the final verdict? Based on the information included in this article, it is clear that Prospect.io makes sales processes easier and more efficient.
It's a good investment for those who feel like their sales teams are not reaching their full potential. Perhaps you need a sales tool like this to boost your sales performance.
Business owners should consider Prospect.io because they can spend less time on processes that could be automated, leaving ample time for more important tasks.
Prospect.io not only makes sales processes easier, but it can increase the productivity of sales teams significantly. Each tool in this platform is designed just for that purpose.
To top it off, the payment plans are actually decent, they're not too outrageous, so it's affordable for most sales teams. The question is whether it truly stands out from other lead generation tools.
The final verdict is: Prospect.io scores 90%
If you want other alternatives, try using Leadfeeder.
But if you like this tool, then you can sign up for Prospect.io here.