Source: sendfox.com
What is SendFox?
SendFox is an affordable newsletter tool that marketers can use when they're just starting out.
You can start with the free plan and only pay for the extra features when you're ready to commit.
Anyone can register for a SendFox account, but it's best suited for content marketers and bloggers who want to build their subscriber base.
These are the features SendFox offers:
Unlimited automations
Unlimited landing pages (with templates)
Unlimited forms
Scheduled emails
All these features are used to ensure that you can create engaging content and share it with your subscribers with efficiency and ease.
Let's take a closer look at these SendFox features…
Analysis of SendFox Features
SendFox is designed to help people build their newsletters from scratch.
This means that there is no expectation for you to have a long list of subscribers before you start using this tool.
SendFox gives you an onboarding checklist that guides you through the process of building a solid subscriber list.
This is how the checklist looks like: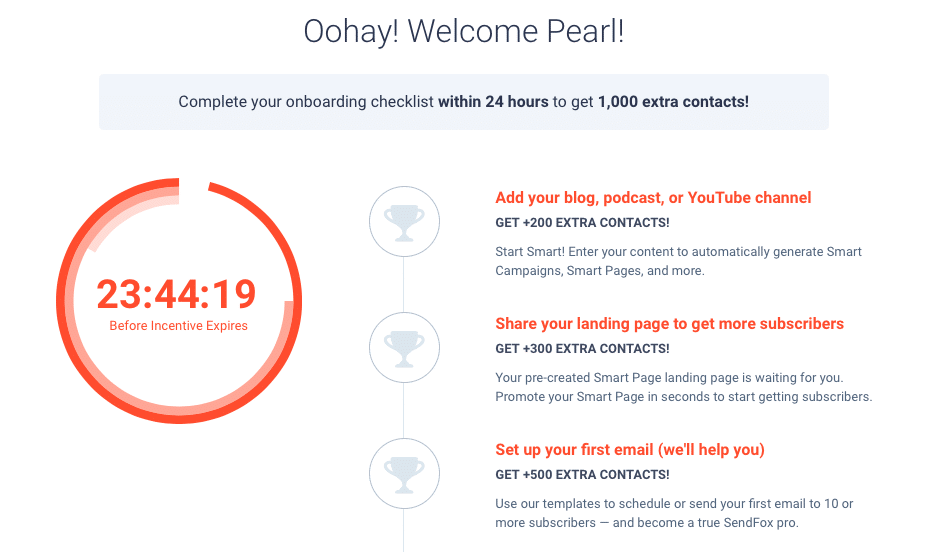 It is summarized in about three steps.
Add a URL to your blog, podcast, or YouTube channel
Share your landing page to gain new subscribers
Create and send your first email to get new subscribers
Each step includes incentives like the opportunity to get up to 200 new contacts to your subscriber list.
This checklist is super helpful for those who are just starting out. So if you haven't officially launched your newsletter yet, then SendFox can support you in those initial steps.

Automations
You have the option to get a pre-written template to start with. You can also create your own template by using a blank automation.
If you choose to start with a pre-written template, you'll have to answer a few questions to ensure that the system gives you the most relevant template possible.
These are the questions you'll have to answer:
What's your website name?
What's your website URL?
What social media accounts would you like to grow? (You can choose between Facebook, Twitter, Instagram or LinkedIn).
Once those details have been included, you get to choose between the type of template you want.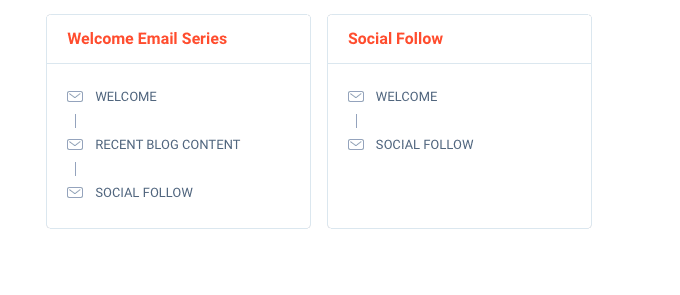 You can either set up a welcome email series or a social follow template.
If you chose the welcome email series, then you can create an email sequence for your marketing campaign.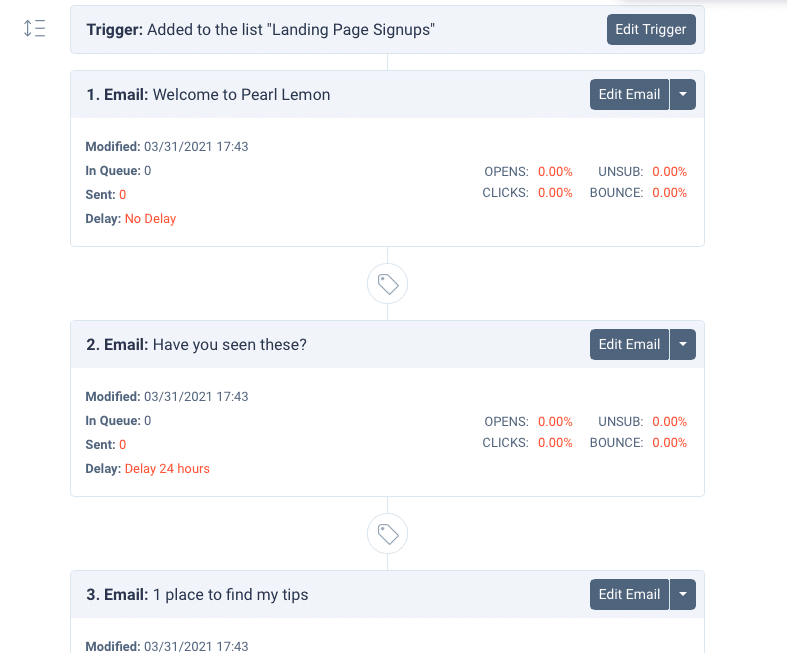 Each email step will show you the number of emails that are sent, the open and click rates, and other metrics that will help you analyze its effectiveness.
All the automations that you create are stored in one dashboard.
This is what it looks like:

On the right-hand column, you can choose different actions to take for all your automations.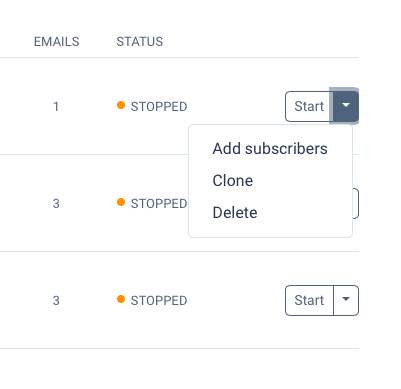 You can add new subscribers to the list of contacts, you can clone your automation or even delete it.
Emails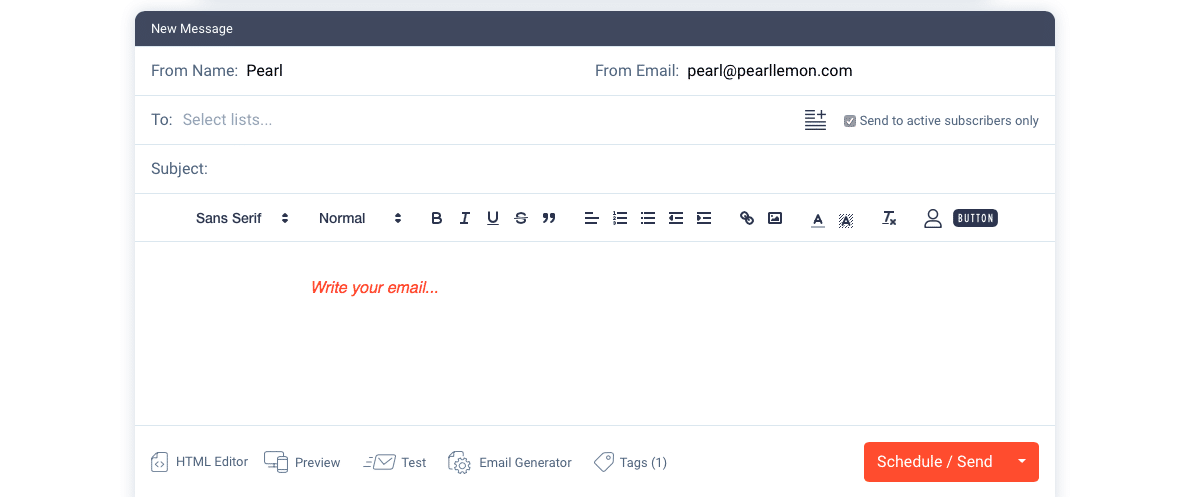 You can easily write email copy for your outreach campaign. When you want to garner new subscribers or welcome new ones, this feature can be really useful.
When you're writing your email copy, you can use the HTML editor to make tweaks. You can also preview your email whenever you want to see it from another perspective.
If you click on the email generator, SendFox will automatically generate an email template for you.

This is where you can choose the kind of email you want SendFox to generate for you. If you want RSS content, you get to choose the specific kind you want.
If you want social content, you can connect to your social media accounts for easier access.

Both options work well, but in this case, I chose to use RSS content for the email copy.
Here is the result:
It's a little underwhelming…
But, it's a good starting point if I wanted to write an email about weekly updates for newsletter subscribers to engage with.
If you want to preview your email, you can choose between the mobile or computer versions.
Here's the mobile version: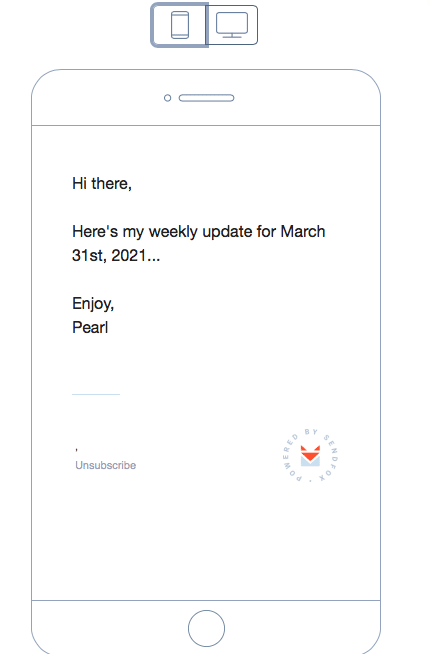 Here's the computer version: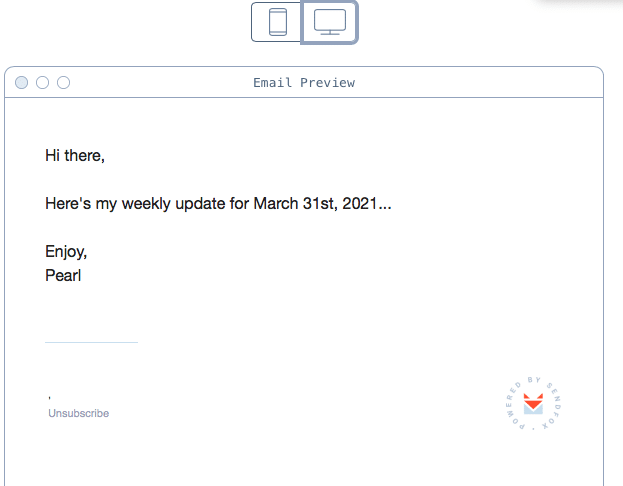 You can keep switching between preview and editor mode as you write your email copy.
After you've finished the email copy, you can save it as a template for future use.
These are the most recent Pearl Lemon blog articles:

They all show up on the email dashboard and you have the option to add them to the email in a newsletter format.
You just click on the arrow on the right-hand column and you have the option to test the article in email form.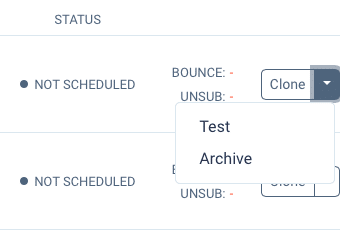 When you choose to test it, the entire article is automatically sent to your email address.
This is what it looks like: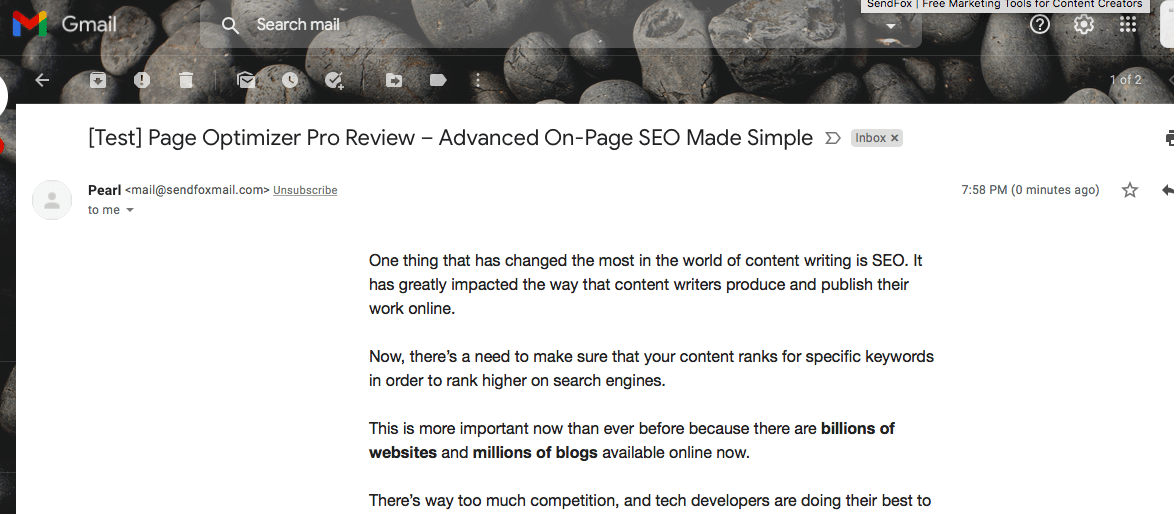 I received an email from SendFox showing me what the article would look like if it was sent to prospects.
This is a good way to see what's not working and to adjust the approach if necessary.
If there are any major issues with the article, then you can easily adjust it.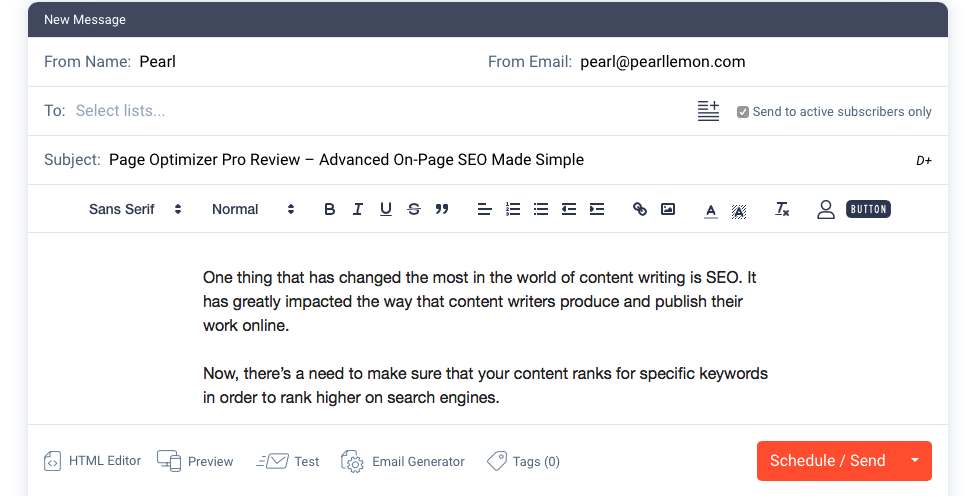 You don't have to copy and paste an entire article to send to subscribers, you can choose to add only a paragraph and then include a link to the full article on your website.
This could be a better approach because it's doubtful that people have the time to sit down and read a 1,500-word article in their inbox.
You can also add referrals at the bottom of each email to create more engagement with subscribers.

These are all available as templates, and take just a few seconds to add to your email copy before launching.
Smart Pages
You can use smart pages as landing pages for your newsletter or blog.
It only takes a few minutes to build a smart page using SendFox.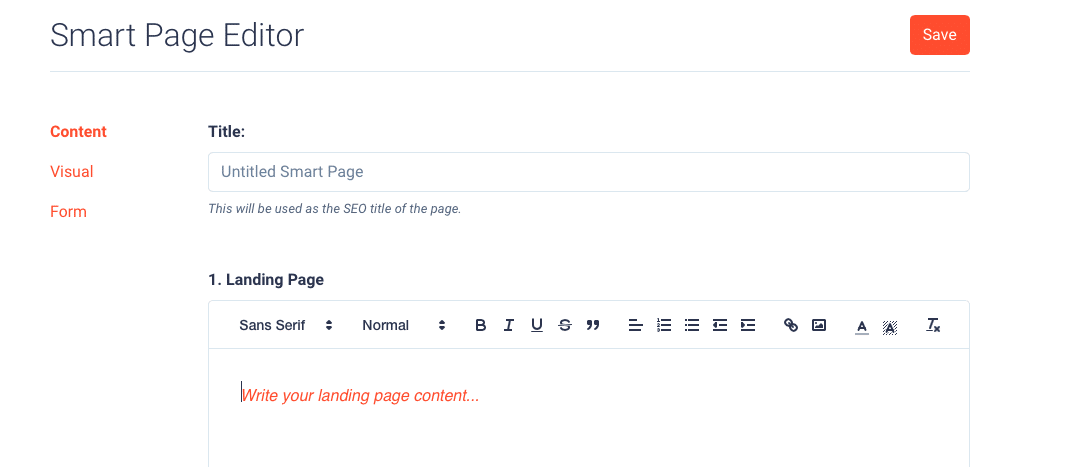 You simply add the title and write the landing page copy.
You can also adjust the visual aspect of your landing page.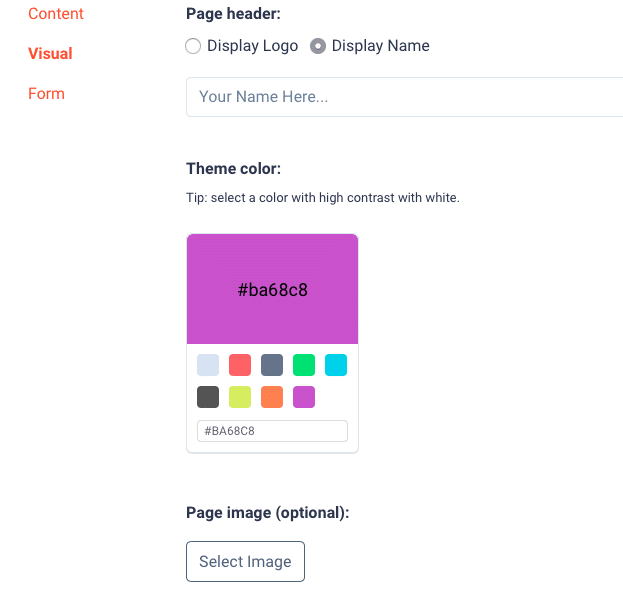 This is where you can make adjustments to the logo, theme colour and display images.
Lastly, you can choose what to ask in your landing page forms.

Here you can also include where the URL will redirect customers to. You can specify the questions to ask and the result looks something like this:

This simple landing page form will make you look more professional as customers register for your newsletter.
Creating this took less than 3 minutes!
You can also promote your smart page on social media and use it to grow your online presence.
SendFox: Pricing and Payment Plans
SendFox offers three main payment options, here is a summary of the available options.
The free option offers:
Sending server
A maximum of 1,000 contacts
SendFox branding
Required double opt-in
Throttled sends per month
For $18/month, the Empire Add-On offers:
The best sending server
A maximum of 5,000 contacts
Unlimited sends per month
Optional double opt-in
HTML editor
Personal branding
For only $49, the Lifetime Plan offers:
The best sending server
5,000 contacts (+49 per extra 5,000 contacts)
Required double opt-in
Reduced SendFox branding
Unlimited sends per month
If you want to learn more about these pricing options, you can do so here. 
SendFox: Pros and Cons
Here are the Pros of using SendFox:
Very affordable payment plans
Free options available
Excellent tool for new bloggers and marketers
User-friendly interface
Forms and landing pages are easy to make and they look great
This tool makes users look good
Here are the cons of using SendFox:
You can't get rid of SendFox branding unless you use the empire add-on payment plan
Final Verdict
If you are starting a newsletter, or a new blog, you may need to consider using SendFox to market yourself and gain new subscribers.
This tool is very easy to use, incredibly affordable, and I highly recommend it!
The final verdict is: SendFox scores 95%. 
You can sign up for a SendFox account here.