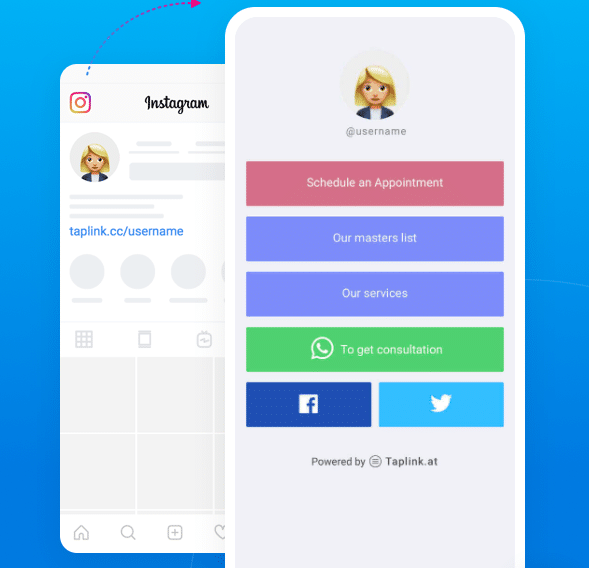 Source: taplink.at
What is Tap Link?
Tap Link is a landing page builder that drives leads on your Instagram account.
This micro landing page builder ensures that you can take orders, make online payments and connect all your social networks in one place.
This tool makes it possible for users to turn their social media followers into customers. You can also engage with leads through online messaging and other features that Tap Link provides.
Tap Link is designed for business owners or marketers who want to utilize their social media following as a source of lead generation.
With this tool, you can launch promotions and create more engagement with your audience.
Let's further analyze Tap Link's features to see if this tool is worth investing in.
Analysis of Tap Link Features
Your Tap Link dashboard gives you access to the following features:
Landing page designs
Leads and conversion analytics
Page performance statistics
Add-ons and integrations
Landing Page Designs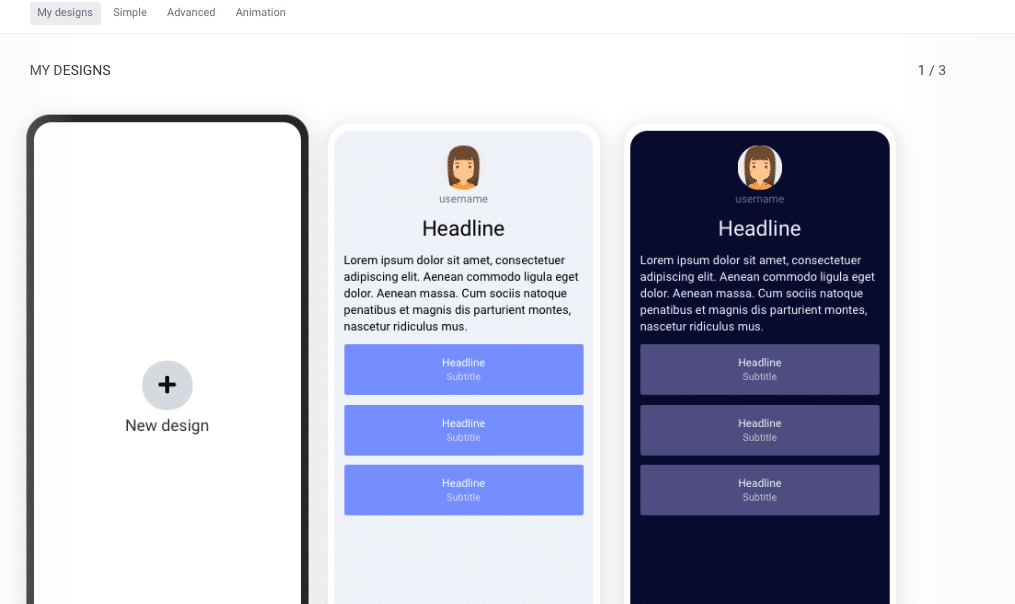 The templates are designed to show you how they'll look on a mobile device.
You can create your own landing page designs by clicking on the "new design" icon.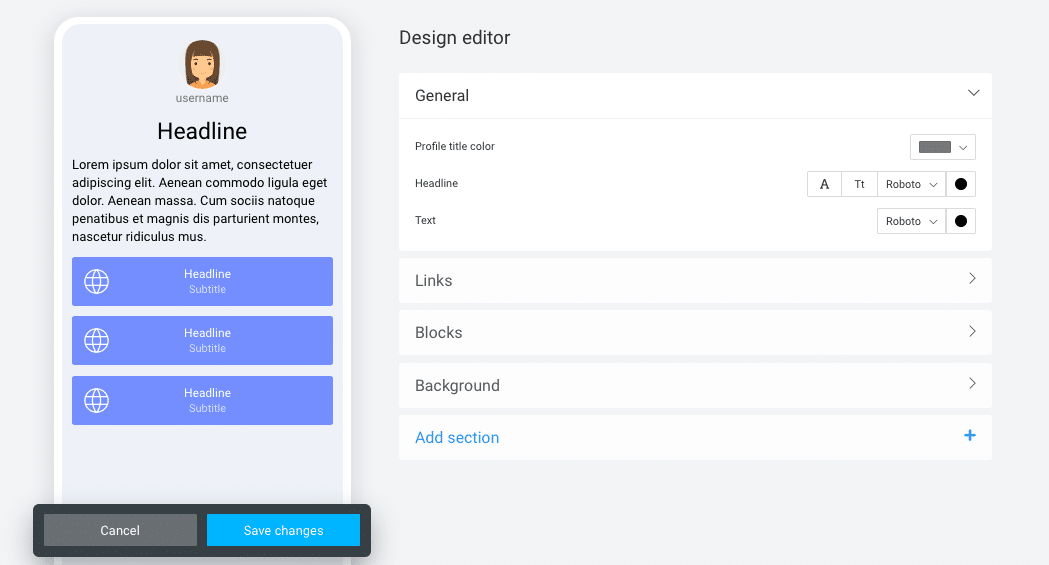 Here, you can use the design editor to make the changes you want.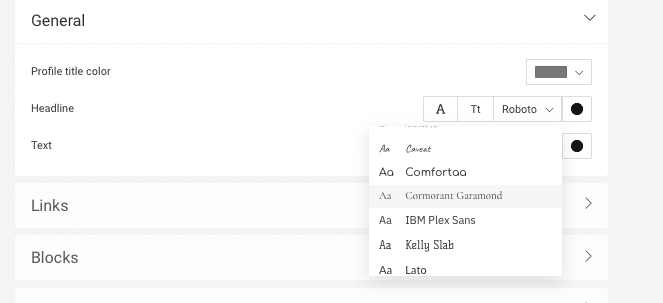 You can change the font style to any format that you want. Tap Link gives you many options to choose from.
If you want to change the colors, you get to choose between color palettes or custom colors.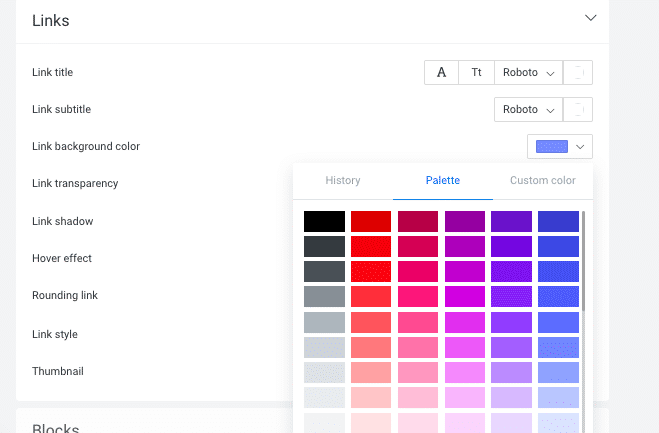 You can keep editing all the elements of the landing page until you are happy with the result.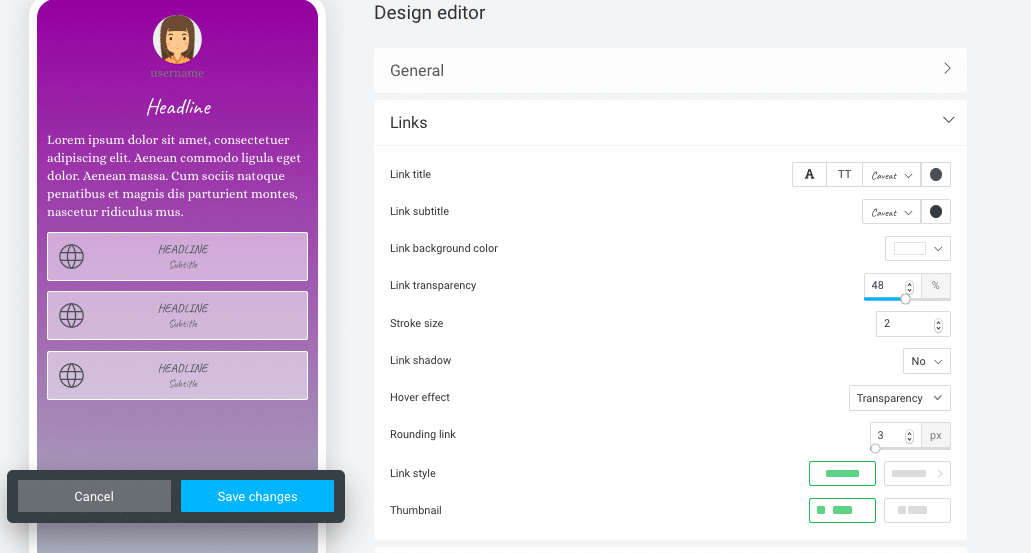 Every element is customizable and it makes it possible to design very creative landing pages.
When you've saved your changes, all your designs are stored in the same dashboard.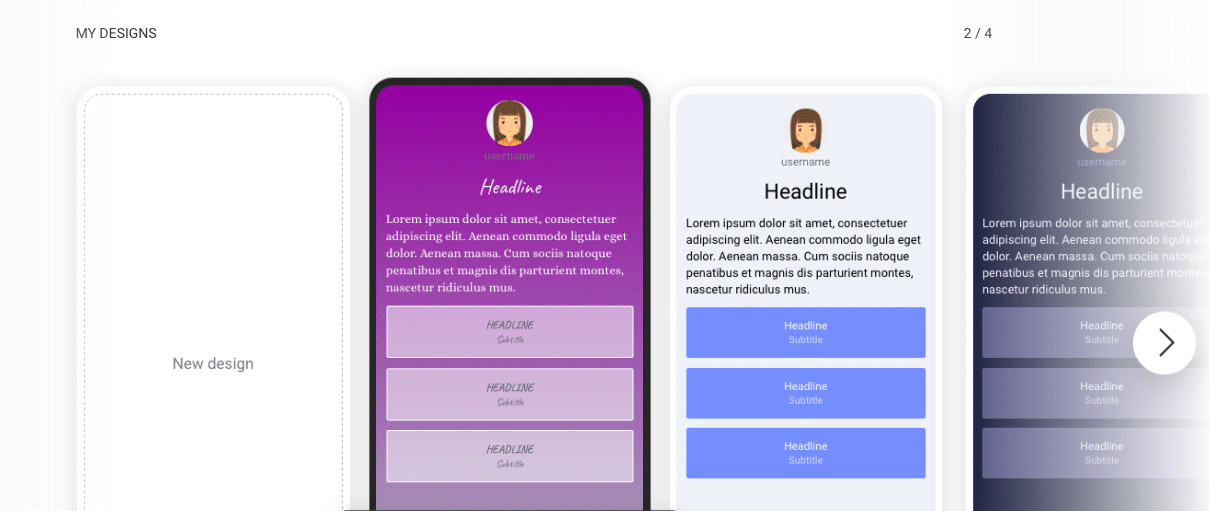 You can keep all your designs as templates that you can reuse whenever you need.
If you don't want to create these templates yourself, you can browse through the wide variety of templates available.
You click on the "simple" tab and you can browse through the simple template options.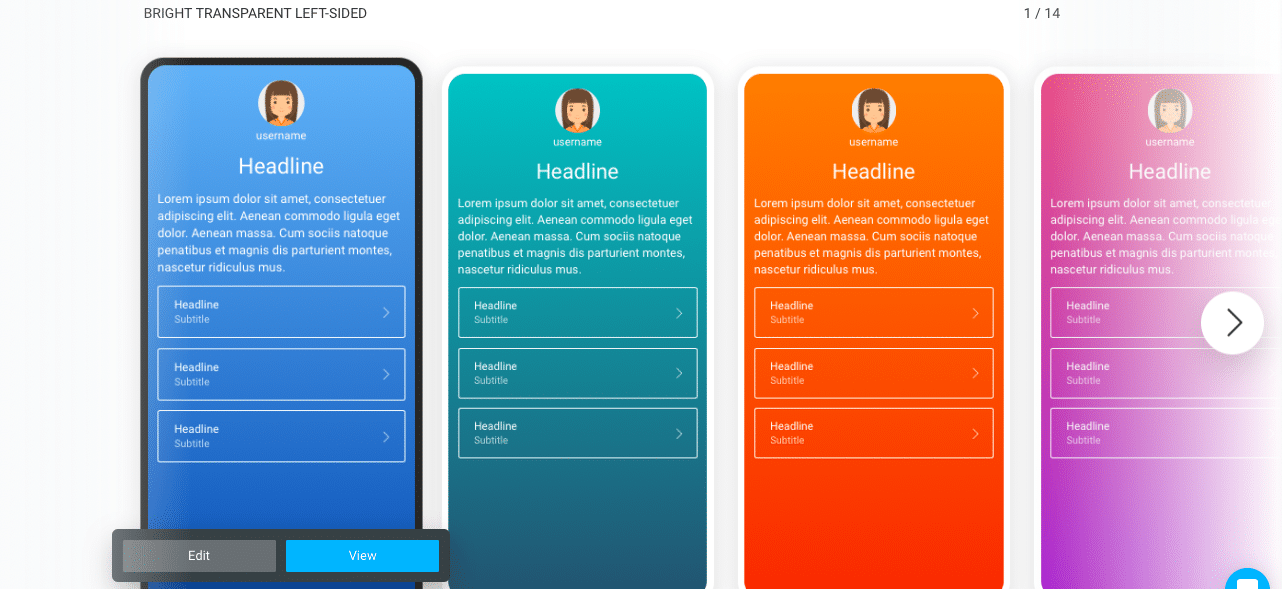 You can view these templates individually or you can choose to edit them directly.
The "advanced" tab leads to more dynamic template designs.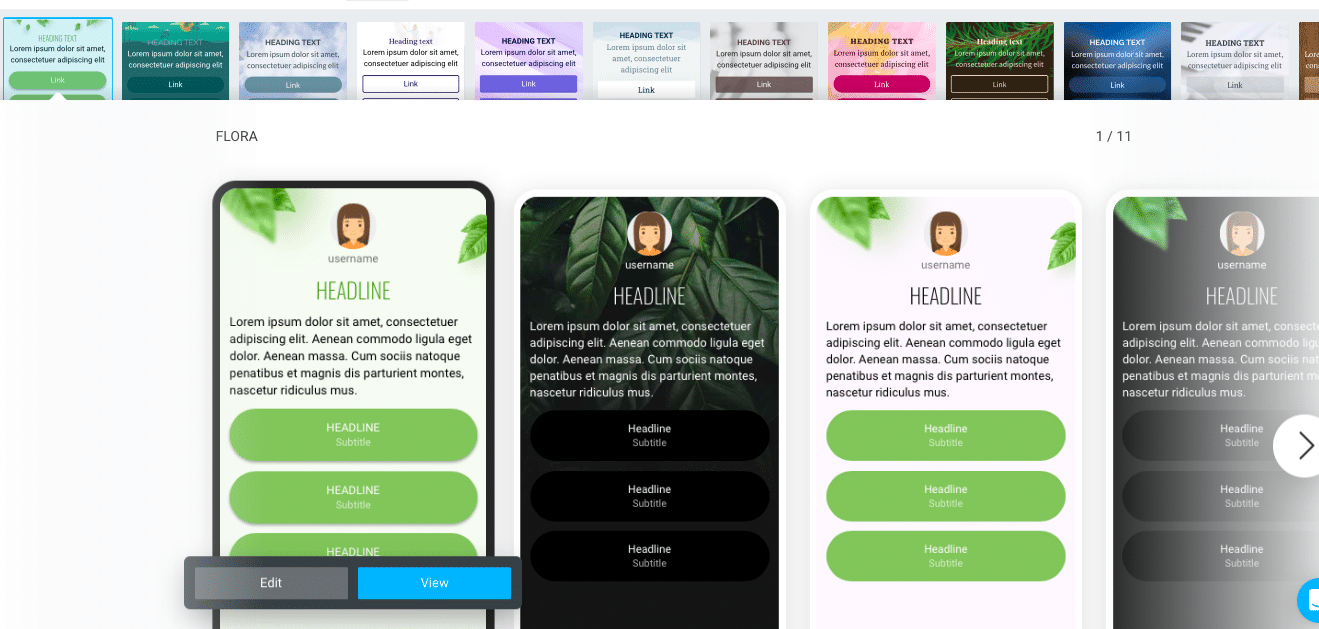 You can also access the animated templates by clicking on the "animation" tab.
When you find a template that you like, you can edit it in the design editor section.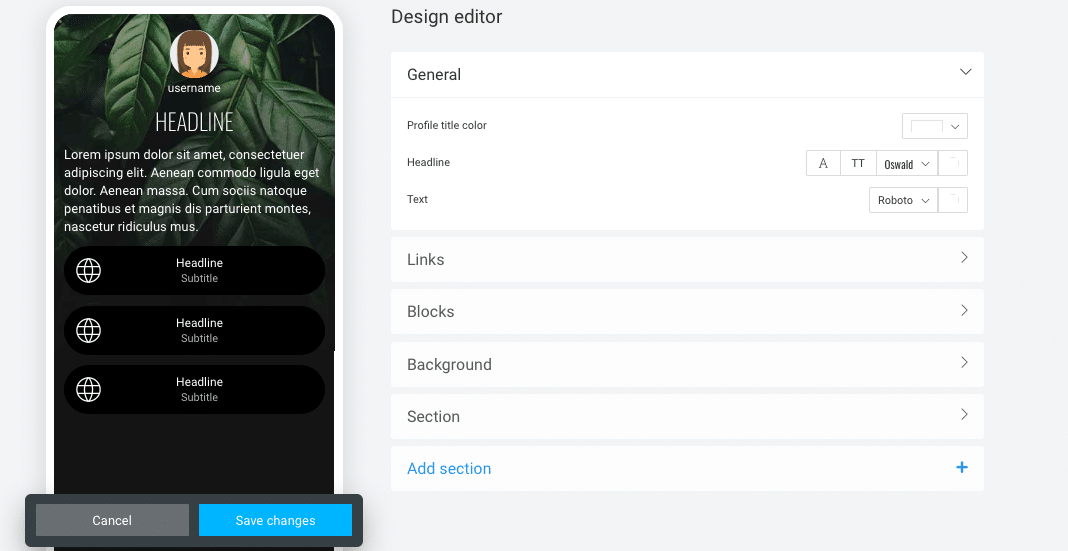 These templates are all completely customizable, but some of them are so good that all you'd have to do is add your name.
When you want to customize your landing page information, you can do that on the "page" dashboard.

This is where you can add the exact details you want to include in your landing page designs.
Let's build mine together…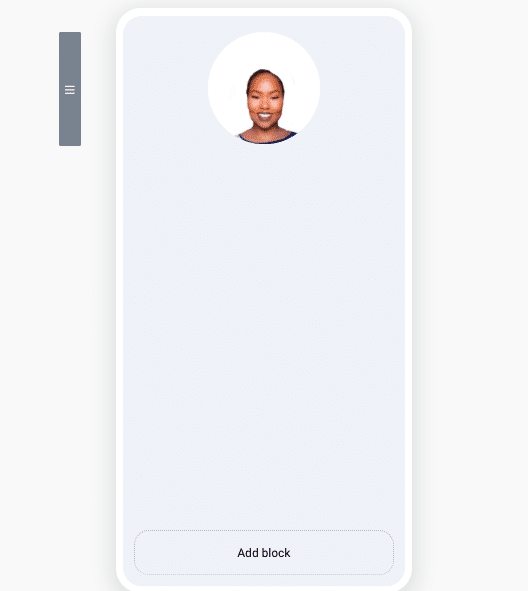 You can add as many blocks as you need for your landing page.
Here are the blocks you can add: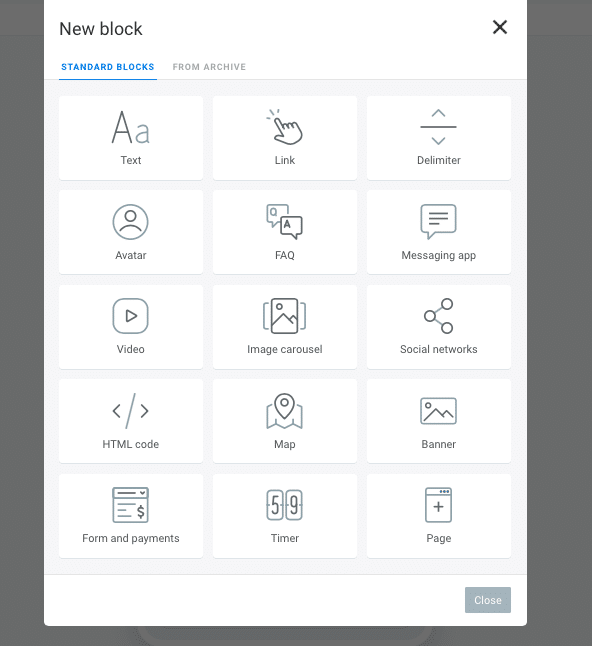 You can start out adding text, then including an image, or form to build your page.
If you add text, you can edit the size, font, and color as needed.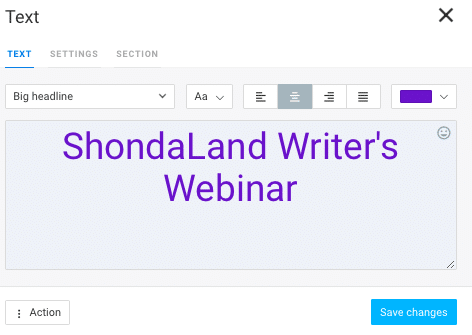 You can easily drag and drop different blocks to fit the aesthetic you want.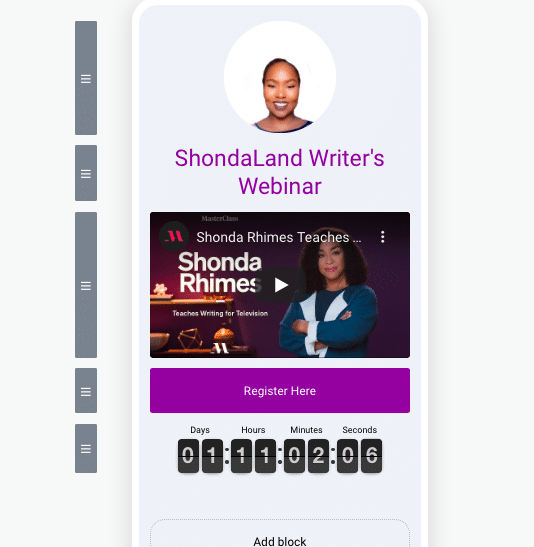 When this is done, you can go back to your design templates and see how it looks with this new information.
This is what it looks like: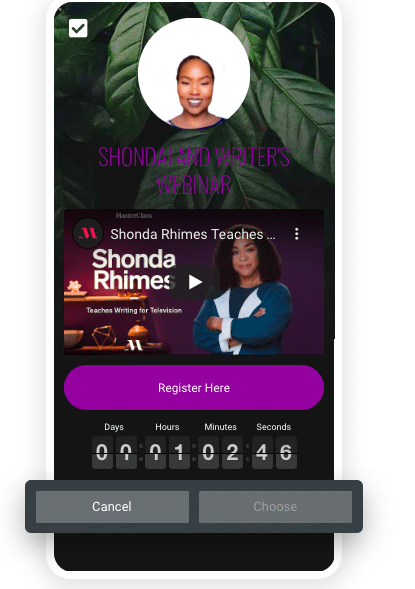 You can switch between different templates to see how your information looks with different styles.

Page Performance Statistics
Tap Link gives you insight into your landing page metrics.

You'll be able to access statistical data about the number of clicks each link you include gets.
These analytics are quite helpful in keeping track of your page performance because it helps you understand what's working and what's not.
Leads and Conversion Analytics
You'll be able to regulate notifications and analytical data about the number of conversions your pages receive.

Even your new leads will be included in these reports and you can access this information on your leads dashboard.
Tap Link: Pricing and Payment Plans
There are three main payment options available, here's an overview of each of your options.
The Basic Plan is completely free, and it offers:
Unlimited links
Text blocks and headers
Shared access
Pre-designed themes
Question and answer blocks
Page view statistics
The paid plans are not monthly payment plans. You make payments every 3-months, every 6-months, or once a year.
For $7/every three months, the Pro Payment Plan offers:
All basic features
HTML blocks
Map blocks
Customizable designs
Scheduled display of blocks
Smart links to messaging apps
Link clicks analytics
Smart links to social network apps
Use pictures and video
Facebook pixel
For $16/every three months, the Business Payment Plan offers:
All basic and Pro features
CRM system
Accept online payments
SSL-certificate for your domain
Connect your own domain
Countdown timer
Create internal pages
Notifications to instant messengers
Capture leads
If you want to learn more about Tap Link pricing and payment plans, you can do so here. 
Tap Link: Pros and Cons
Here are the Pros of using Tap Link:
Highly affordable payment plans
An extensive list of template designs
Generous free plan
Here are the Cons of using Tap Link: 
This tool overcomplicates Instagram marketing, you can do the same things in less time with Canva.
Final Verdict
If you want to create engaging Instagram stories that lead your followers to your website, you can do that with Canva. 
Tap Link is a good landing page builder, but it isn't necessary to have this tool in order to promote your services on Instagram.
The final verdict is: Tap Link scores 75%. 
If you are interested in using this tool, then you can sign up for Tap Link here.